AI X Creativity: Insights from the AI-Creative Frontier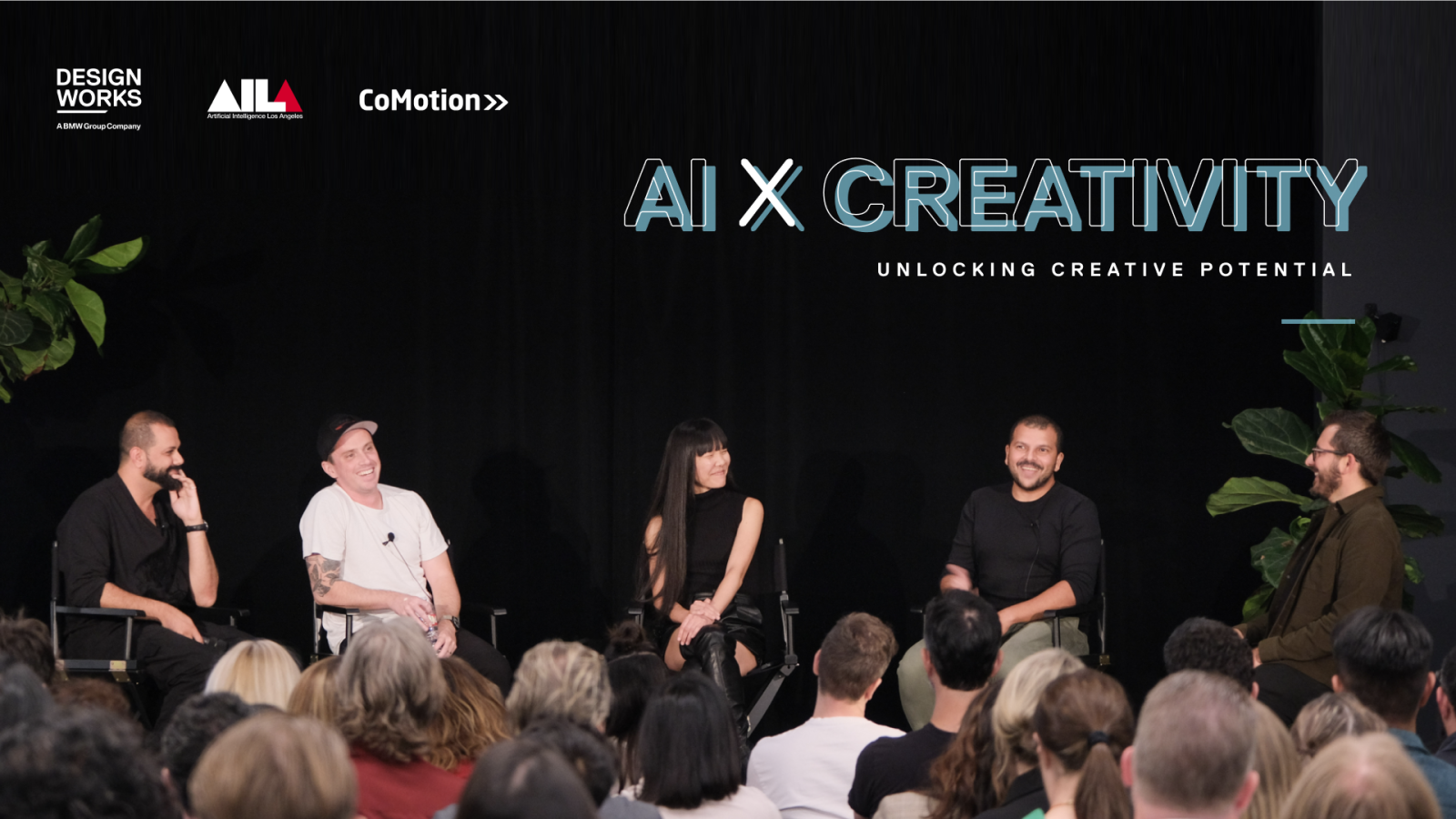 Embracing Creative Revolution
The evening's beacon was a captivating panel discussion, cohosted by Designworks LA, AI LA, and CoMotion, expertly led by Paul Ferraiolo, Director of Creative Consulting here at Designworks Los Angeles.
The panel featured a constellation of creative minds: Connie Bakshi, Artist; Hassan Ragab, Computational Designer & Interdisciplinary Artist; Michael Fullman, Director, Designer, & Chief Creative Officer at VTProDesign; And Hussein Al Attar, Director of Automotive Design at Designworks LA.
Together, they traversed realms—what it means to be human, whether originality exists, dominant datasets, multi-hyphenates, the beauty of letting go and technological literacy—in their exploration, they began to illuminate a path to a future where AI amplifies our human creative potential, and opens up new worlds for us to explore not only as individuals, but as a collective.