Grammer Pure

Interior of the Future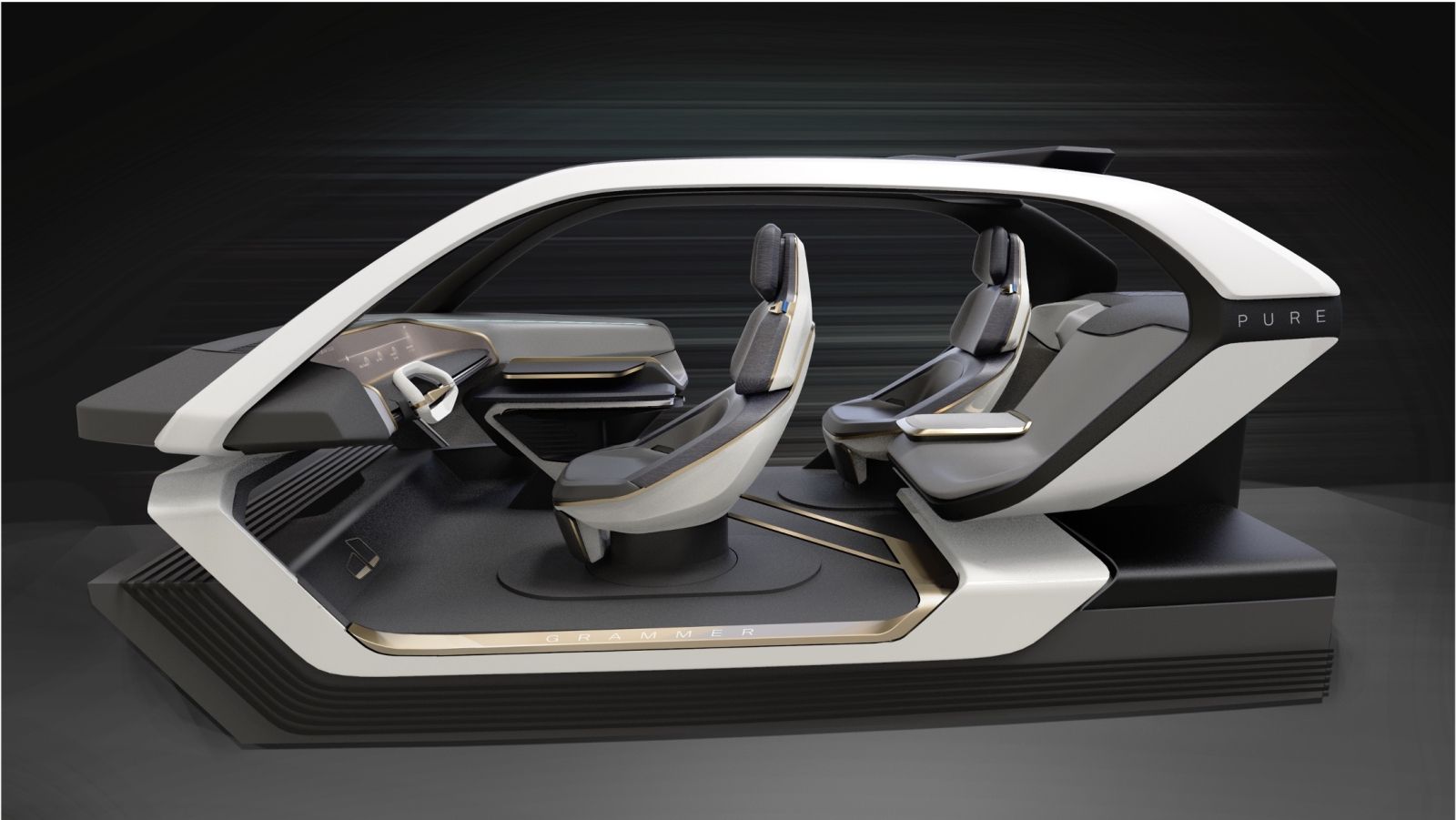 Grammer Pure — Interior of the Future
Blurring the boundaries of car-life balance
There was a time when an office was, well, an office. But in today's word, office is a much more fluid concept:  a space at home, a corner at a coffeeshop, a spot in a co-working space. We work from virtually anywhere. We shop from everywhere. We connect and interact with one another in a number of different ways. So, it's no wonder that the spaces that host our lives start to reflect our lifestyles, therefore becoming more flexible and fluid themselves.
At least some of them.
Car interiors have not been particularly fluid. But not for long. Autonomy will further advance this growing need for flexibility. Giving us the possibility to rethink and redesign space and experience, with a brand-new sense of direction. And even a brand-new sense of purpose.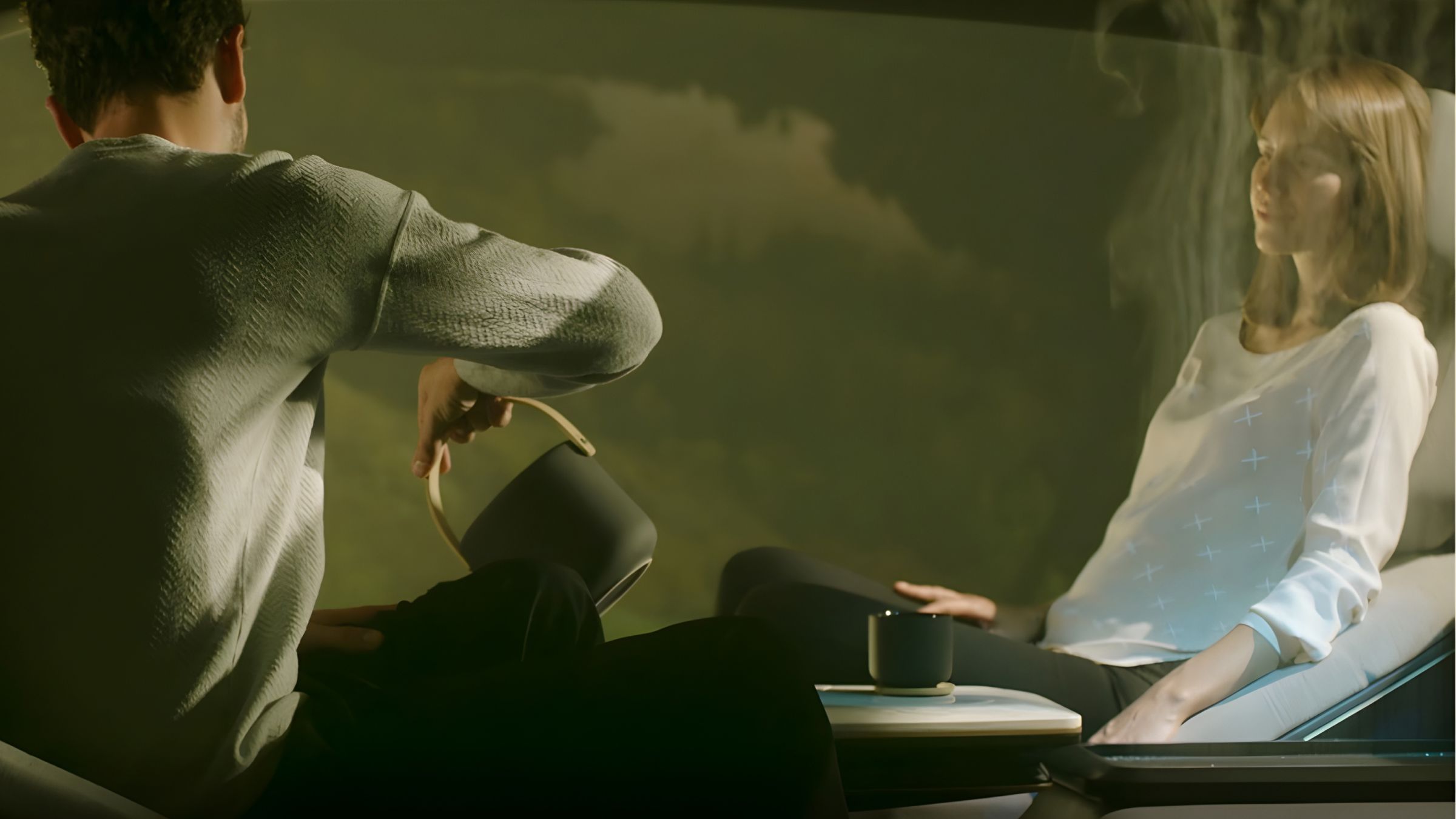 A New Sense of Direction
Vehicle interiors have traditionally been fully directional. Everything revolves around the sun of the cabin system, the driver. But once drivers are fully, or partially, relieved from their duties, and able to move and turn, that will have an unprecedented impact not just on the physical, but on the digital space of the cabin as well.
The ultimate purpose of this collaboration was to explore this impact and investigate how to use that space as a stage for high-value experiences. More specifically, we focused on investigating a vehicle interior in between autonomous level 3 and 4, where a human driver can still request control, but the car handles most driving situations independently. We worked closely together with Grammer to define how that space should look, feel, and behave. And then built these learnings into a real-size, fully functional cabin sculpture.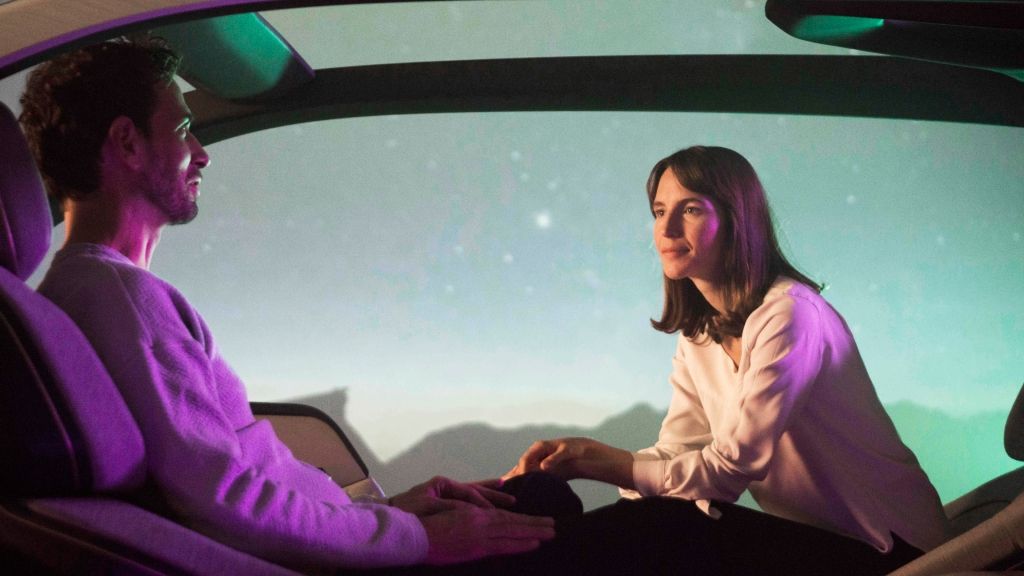 PROTOTYPING THE FUTURE
Pure is a vision brought to life through a combination of:
Flexibility
Intelligence
Natural interaction
The cabin successfully combines three spaces into one and thanks to its intuitive design, passengers are able to seamlessly transition from one experience to another, without having to memorize instructions. Depending on the riding scenario, the combinations of physical components and digital content are adjusted to provide a space for
Benchmark productivity
The highest level of relaxation
A new platform for socializing
1. Pairing digital behavior with physical freedom
Just like the cabin hardware is able to move and adjust according to the riding scenario, the digital content follows that same kind of flexibility. So, depending on the passenger's position, the content migrates to the right display, where it's visualized in accordance with the context of the journey.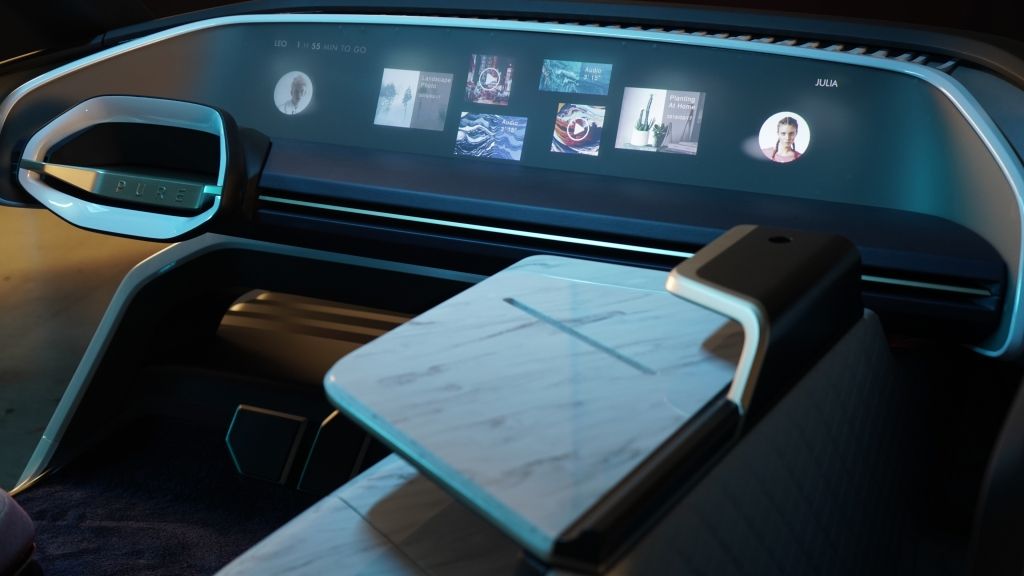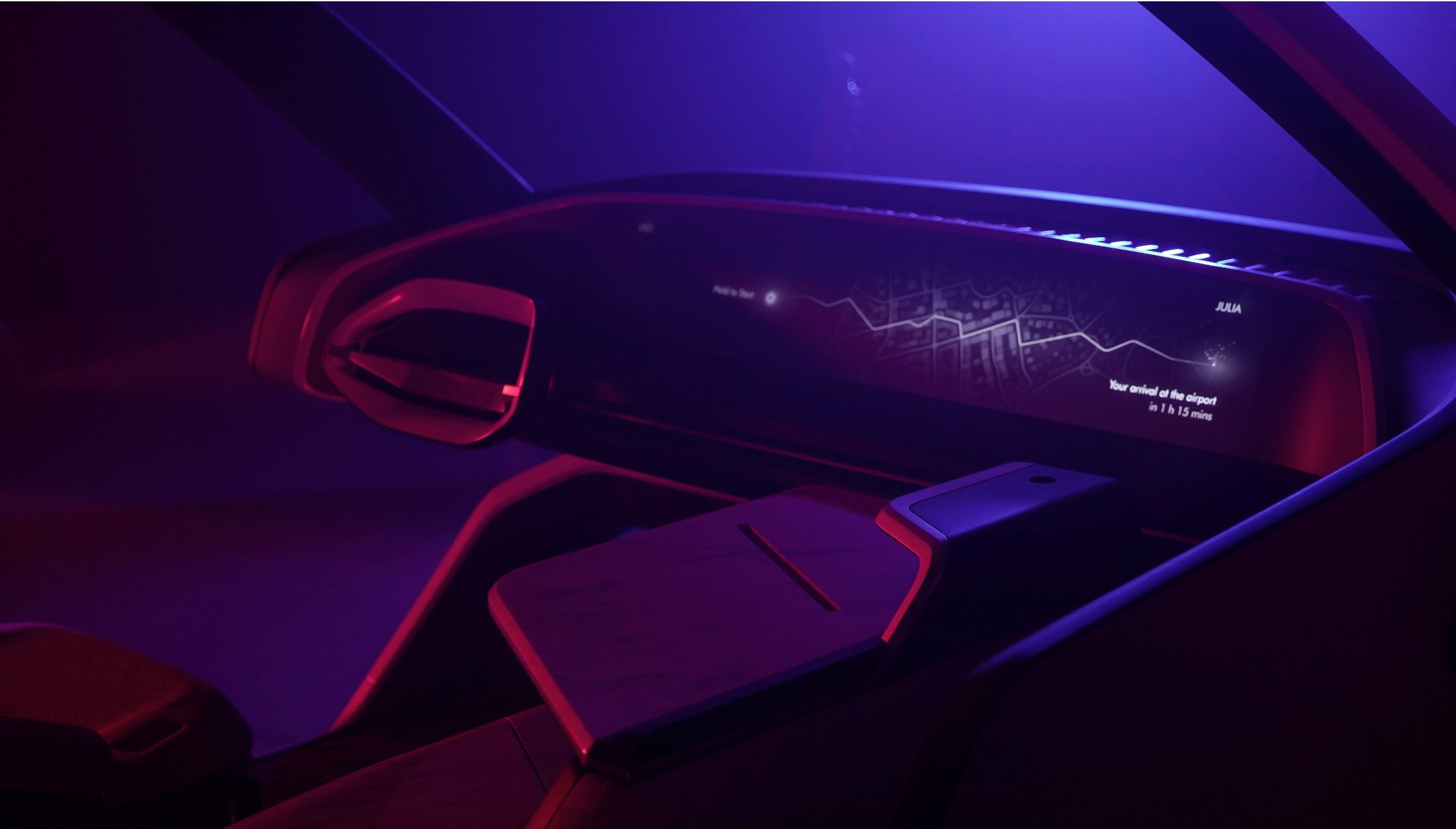 The displays themselves need to fulfill multiple roles as well. For example, depending on the type and the moment during the journey, the dashboard can be:
A welcome display that greets you upon entering.
An artificial horizon, that tricks the brain out of motion sickness.
Or, a space to project visual patterns on, that help the mind relax and wander.
2. Intelligently curated experiences
Pure's Intelligent Assistant is able to curate experiences, tailor-made for the passenger(s) on board, thanks to its core competencies:
Digital Footprint syncing.
Extracting smartphone data and smartly infusing them into the cabin space. So, for example, you would be greeted by name, have access to important information, and be able to plan and organize your journey, or your day, accordingly.
Understanding context.
Depending on the route, the digital space will guide you and recommend an optimal riding mode for each situation.
Learning from patterns.
Based on the passenger's need and habits, the Intelligence improves its behavior and learns to proactively make smarter suggestions. So, if you usually have a work call on Tuesday mornings, it may suggest switching to Work Retreat, or propose following a work-friendly route, instead of a winding coastal road, for example.
3. Naturally intuitive
Pure is a self-explanatory experience. A space where you can simply step in and without any explicit guidance, you intuitively know where to touch, what to say, or how to gesture, to interact with your surroundings.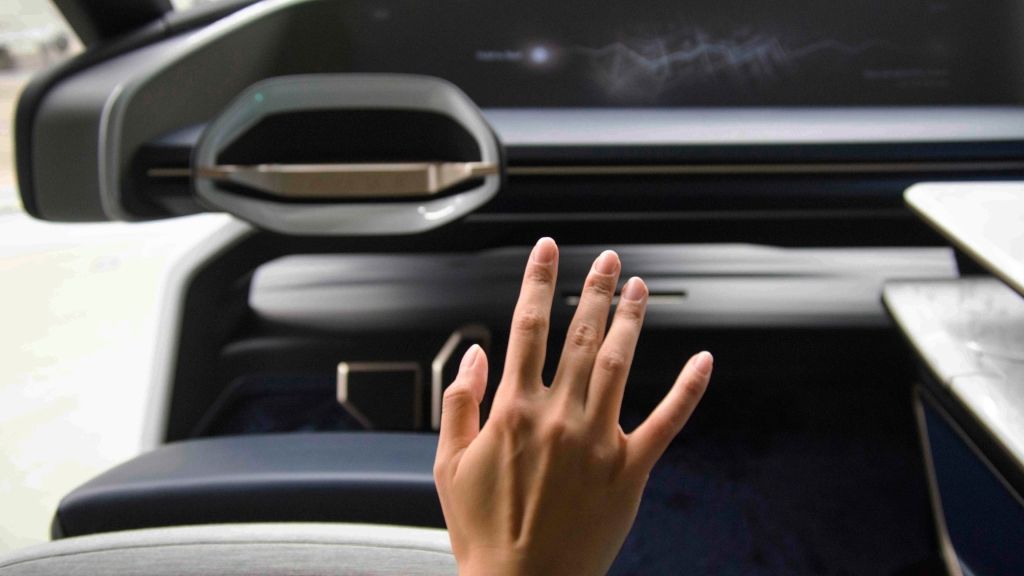 This level of intuitive simplicity was made possible with Shy Tech—user interfaces, very discretely integrated into the environment. They are simply there when you need them and hide away when you don't.
Pure is a future expression of a luxury experience. But not because of the fine materials, the shyness of the tech, or the meticulous design. It's the fact that you, the user, can have an experience that is tailored precisely for you. According to your needs. Your schedule. Your preferences. It's flexible, it's personal, it's the future.