SKAI

Everyday air mobility.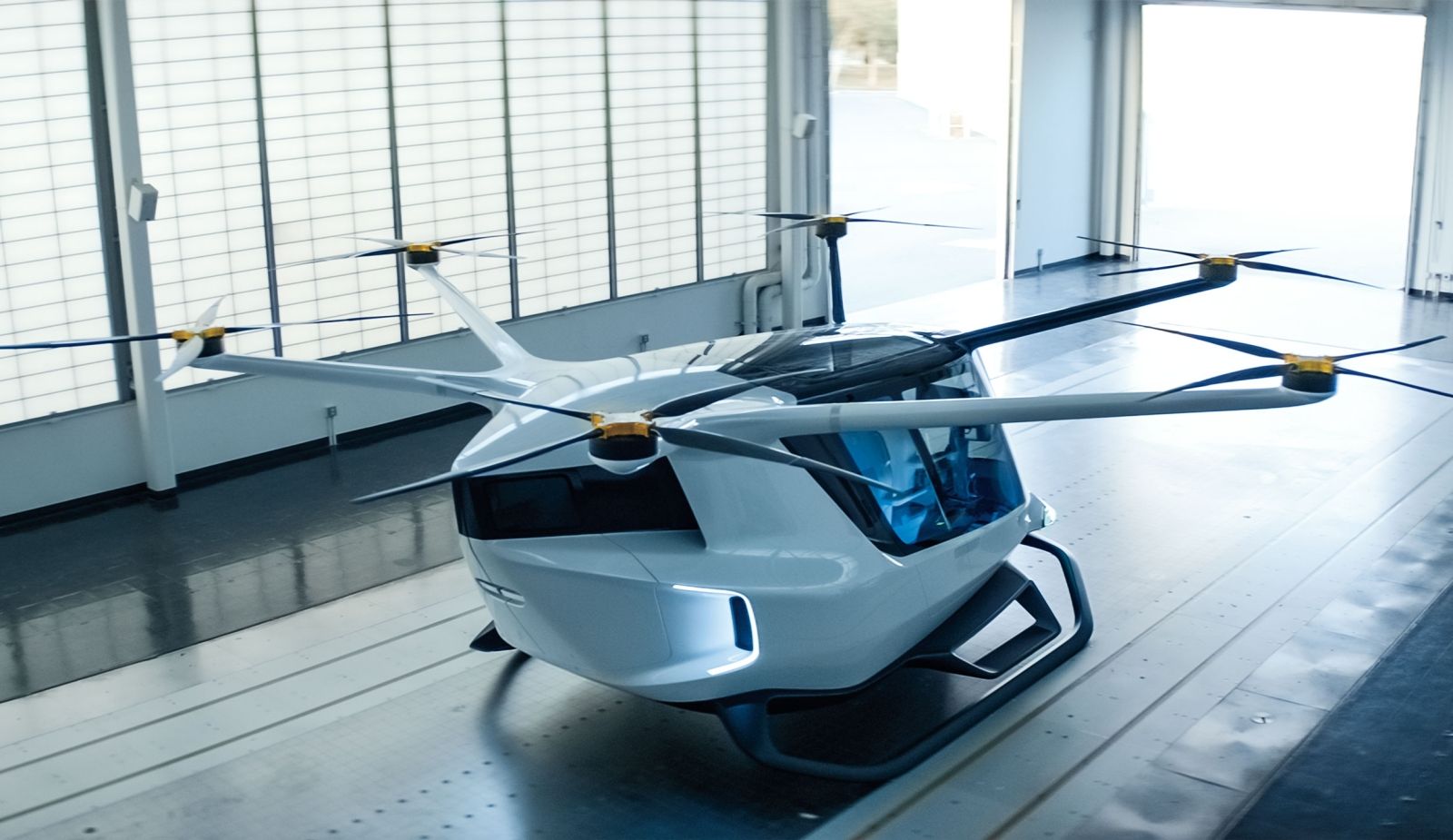 An urban air mobility system, born out of the global need for cleaner, safer, sustainable solutions.
Developed by Alaka'i Technologies, a pioneer in hydrogen powered mobility solutions, Skai is the first hydrogen powered eVTOL (electric vertical take off and landing) vehicle and service designed to go from A to Anywhere.
We were challenged to design a premium vehicle experience that goes beyond just the end user and delves deep into the entire vehicle infrastructure ecosystem. A new form of transportation that is easy to love but also simple to produce and implement into existing systems and structures.
Designed to be naturally efficient, down to the last detail.
Skai is able to leverage items including drag and gravity to improve and enhance its performance and overall experience, because it is designed to deal with physics in the same efficient and ingenious ways as nature does.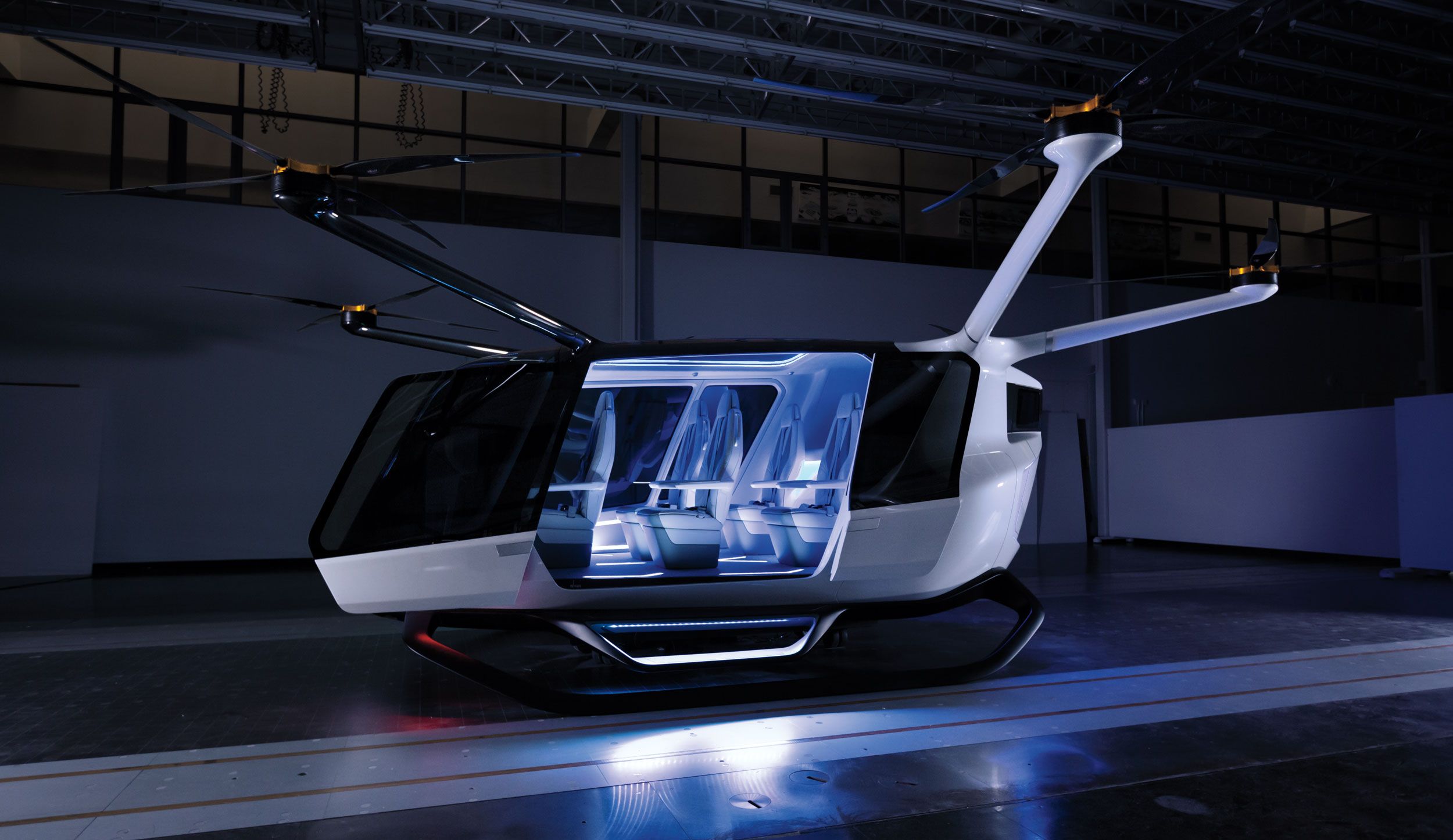 The entire vehicle concept was designed from the inside out, starting with a blank canvas. A physical mock up enhanced with VR capabilities allowed us to explore and evaluate multiple vehicle configurations quickly and thoroughly and experience mobility at height. That is how we were able to identify a solution that is unique to aviation and an experience that is unique to any form of consumer transportation.
Designworks, together with Skai, worked on an initial prototype of an app to be implemented with the future Skai Cab service. Designed to create an easy, user friendly experience, the prototype simulates the ability to hail a Skai vehicle in the local area, input the required destination and style of travel. With a choice between the air-pooling feature – to ride with others at a reduced cost – or reserving the entire vehicle, the app will indicate a nearby location where the vehicle will meet the user, before taking them to their destination in a seamless and enjoyable trip. Built for the most simple, natural and human focused experience.