Celebrating International Women's Day with the Designworks' Studio Directors

As the BMW Group is looking to the future of mobility, it is reframing and adjusting many of the principles that guided its thinking in the past. As its in-house innovation studio, we provide different departments of the BMW Group with creative impulses from around the globe, and support it in reaching a vision of future mobility.
But how do we do this? Designworks has spoken with its Studio Directors in North America, Europe and Asia and asked them what it takes to break boundaries and imagine a better future for everyone.
Spanning thought areas from mobility to city planning to electrification to how design can solve new challenges in a post-COVID world, Sonja Schiefer, Laura Robin and Martina Starke share their insights on the "what's next" in the field of design and beyond.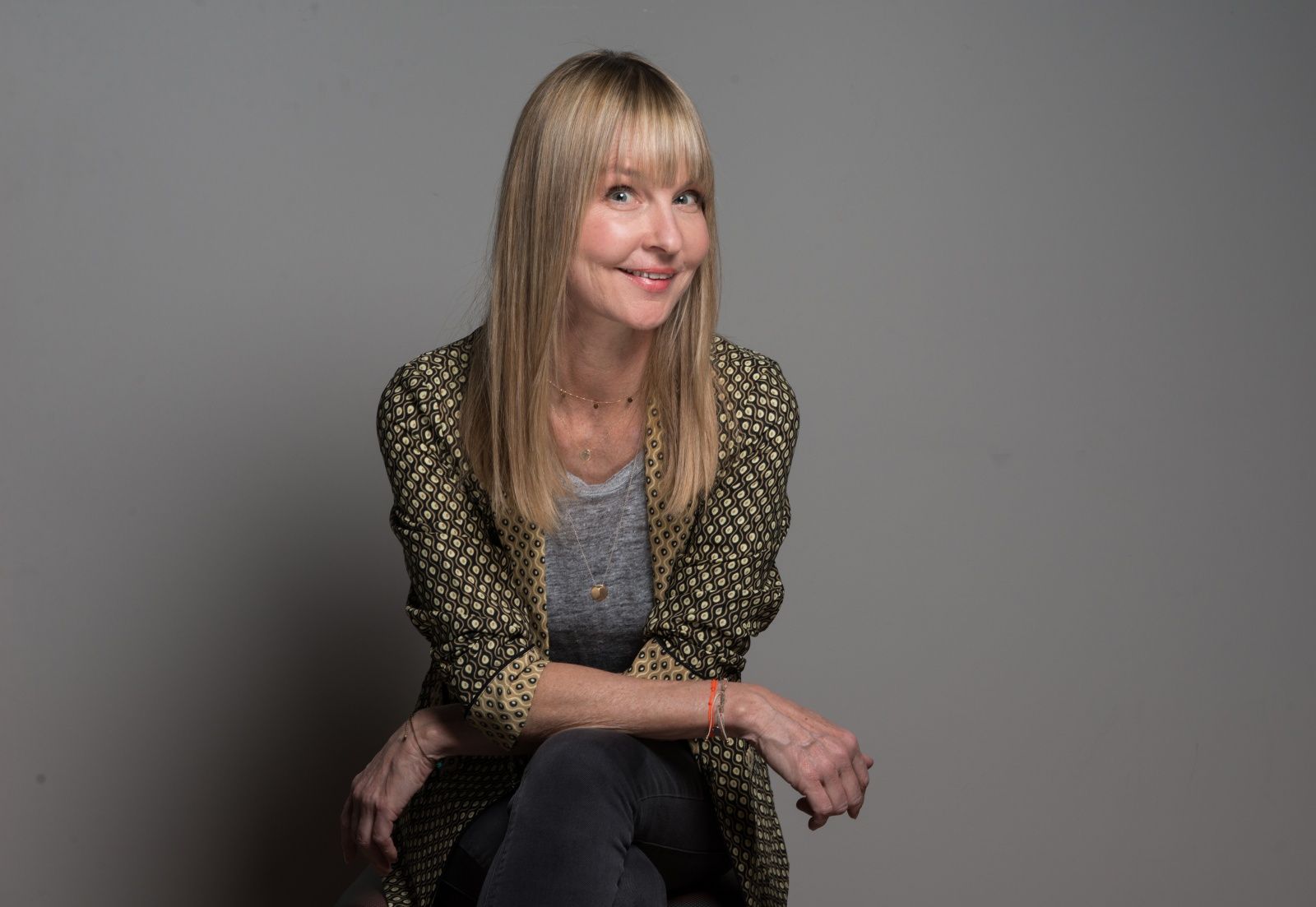 SONJA SCHIEFER, DIRECTOR, DESIGNWORKS, SHANGHAI STUDIO
The Creative Orchestrator
Sonja is director of our Shanghai studio. A creative orchestrator and a strong driving force of innovation, Sonja has worked for Designworks in leading positions and several locations since 2001. Vested with a profound design background she has more than two decades of experience in the international design industry combining an interdisciplinary view on design with strategic know how and cross-industrial expertise.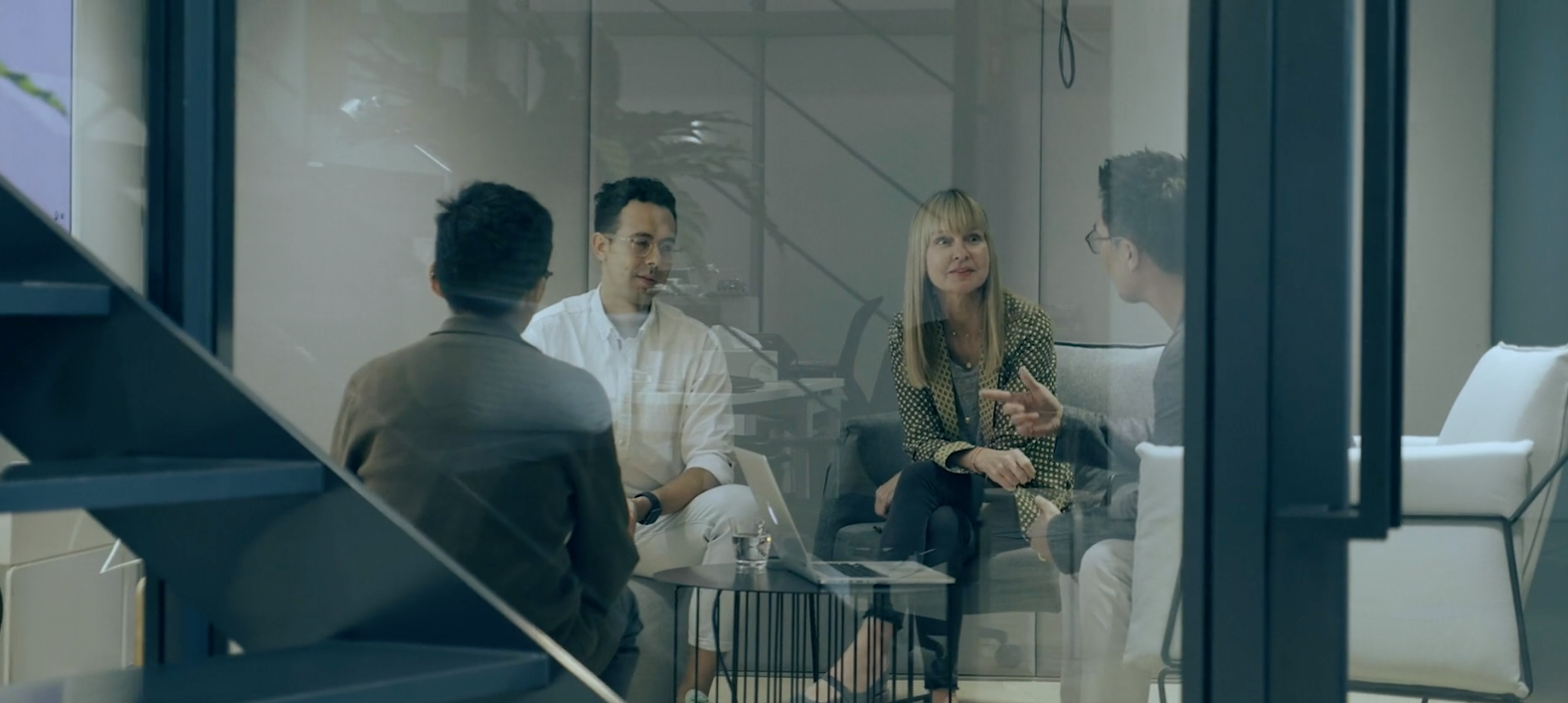 In today's world, we have observed an incredible increase in complexity at all levels, and are confronted with uncertainty about how climate, technology and resource changes will affect us more than ever before.
What makes Designworks capable of taking on these big challenges, both in the present and in the future?
 SS: Designworks is embracing a multifaceted culture of thinking, capabilities in reaching across disciplines, and openness in exploring pioneering solutions. Designworks brings design and strategy minds to the table with the ability to look at our global challenges through many different lenses based on diversity of service offerings, cross-industry sector experience and a global footprint. Our team's cultural and skill-based diversity allows us to connect the dots and bring the puzzle pieces together towards a deep holistic understanding, but also tangible future proof solutions.
Our current challenges, along with the global effects of the pandemic appear intimidating to anyone, but we believe that they are also offering opportunities for change, bringing globally human, ecological and economic value.
The designer has evolved from form giver to visionary, problem solver, bridge builder, integrator, thinker and doer.
Designworks makes futures visible and visions reachable and desirable, going beyond reacting to circumstances to playing an active role in shaping them.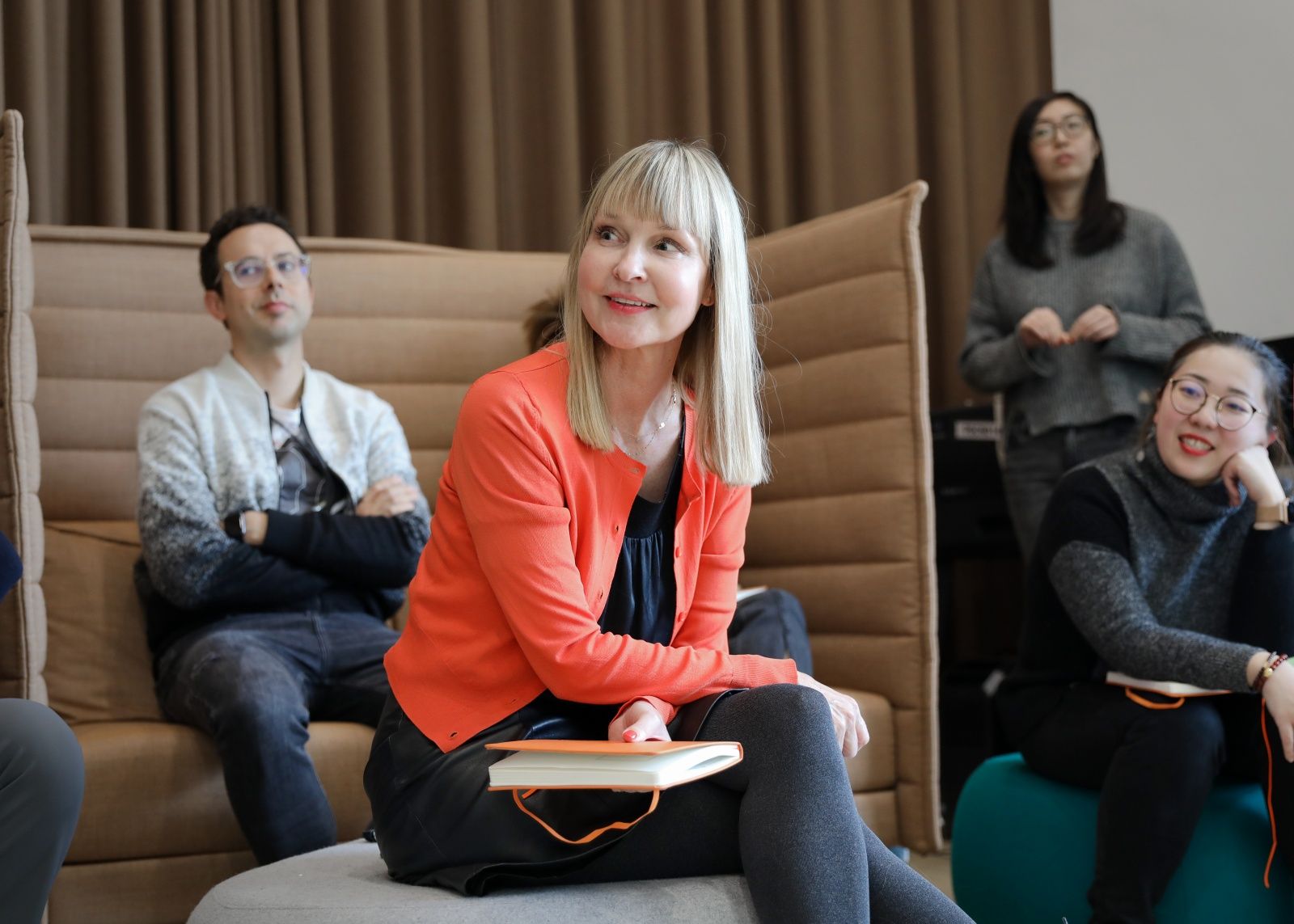 What do you think it takes to design for future contexts?
 SS: To understand our world, we must ask the difficult questions. How will our environment change and effectively shift human behavior? What trends will converge for unexpected outcomes? Seeing the now, as well as imagining the tomorrow means picking up the right signals and how the transformations in ecology, economy and society will impact people's expectations and needs. It takes continuous observation, research and forecasting, paired with imagination and a solid dose of courage to make decisions which can never be based on 100% certainty. We can with somewhat historical evidence understand the past, but the future just doesn't have the data points for us to make certain connections.
At Designworks, we have the ability to develop a "probable future" involving stakeholders through simulation and using this as the basis for an optimistic design vision to move forward with. Through risk assessment, identifying unmet needs and gaps and aligning stakeholders behind a vision we help overcoming past obstacles and offer the space needed to grow.
Excitement and passion for positive change are the foundation of designing for future context and building a team culture ready to embrace an optimistic mind-set for a better tomorrow.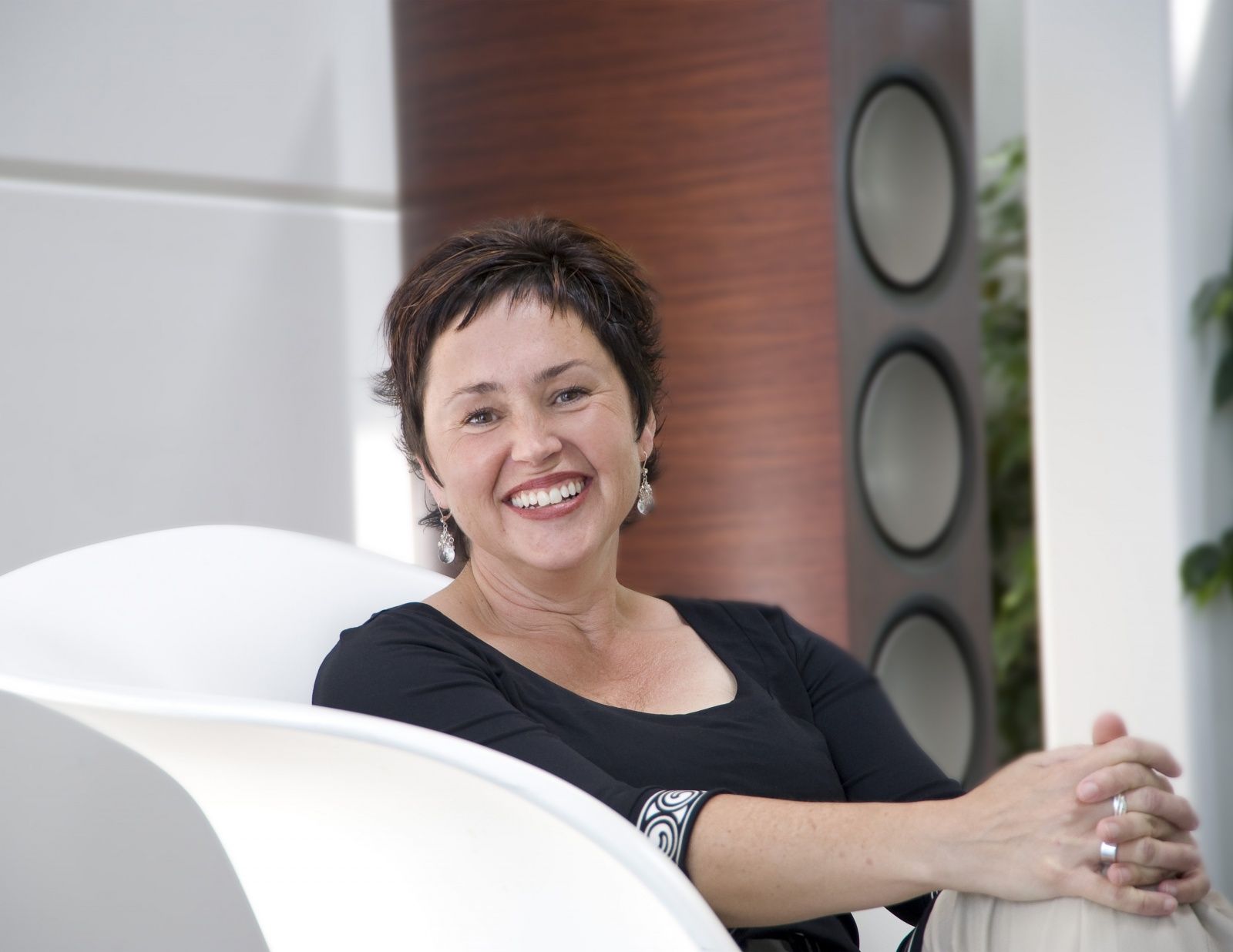 LAURA ROBIN, DIRECTOR, DESIGNWORKS, LA STUDIO
The Process Inventor
Laura is Director of Designworks' Los Angeles Studio. She has worked for us in several areas and leading positions for many years, growing new practices and guiding the convergence of disciplines. With Laura's hybrid background in computational graphics and design strategy, her work has often been at the edge of new process inventions. Laura is a strong driving force behind the role of design as an influencer in future business strategies.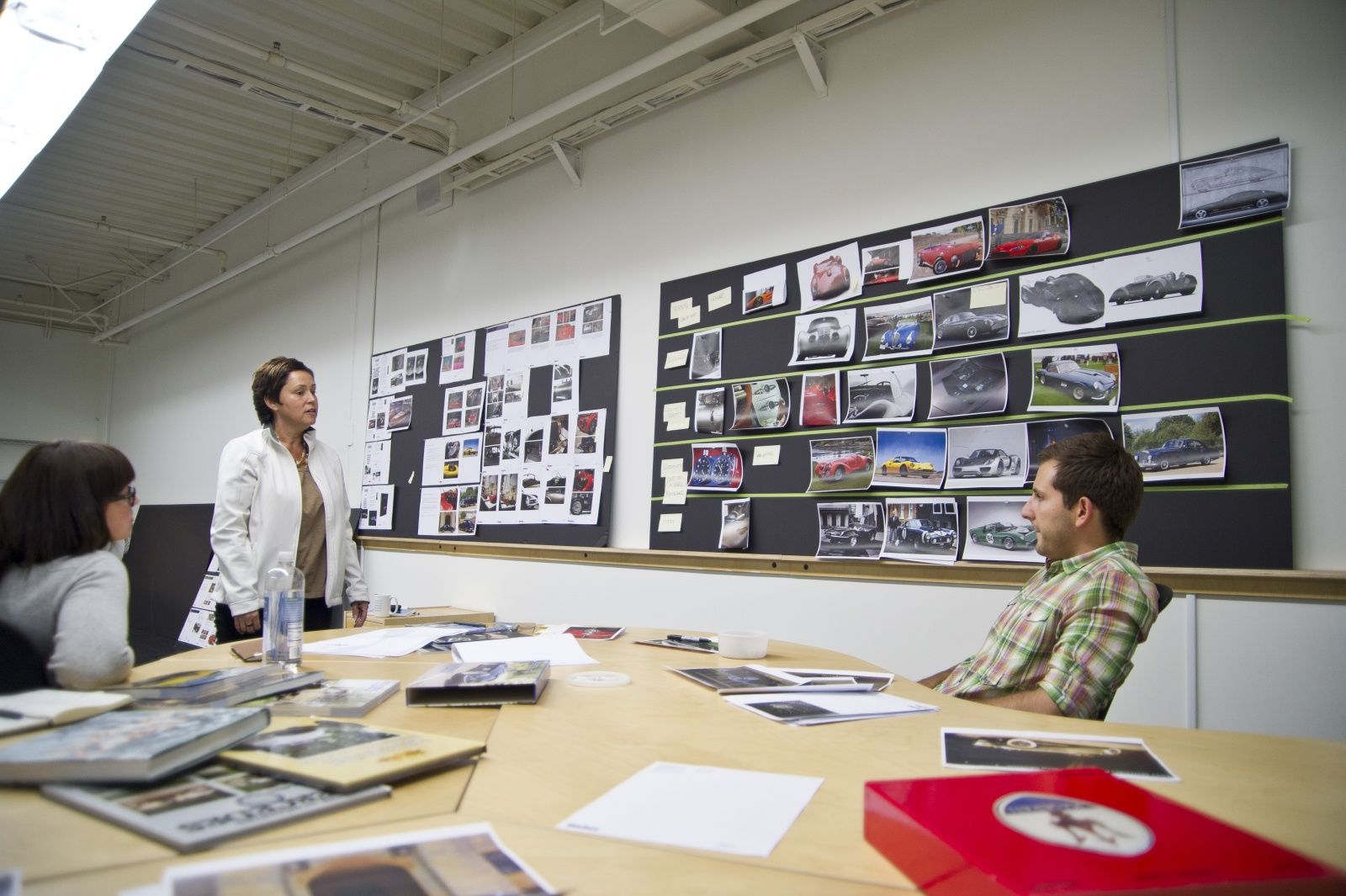 How do you think different perspectives change how we think about mobility?
 LR: Designing for mobility requires thinking at system level – we must understand what's moving (people and vehicles), what's it moving on (streets, rails, water, air), and all the attendant interactions that can happen within that system. We need to think about technology's role and we need to anticipate change at many different timescales. This is highly complex, and the human experience often gets lost in our aim to "build a better machine."
One thing we can all do when designing mobility systems, is to start with a manifesto of sorts – a set of principles that enable positive, meaningful and inclusive design for humans. (e.g. see LADOT's Core Principles for Transportation Happiness). With a human-centered, principle-based approach, we can set our focus, enable positive outcomes and measure our successes. This way, whether we are designing a new EV charger, a drone heliport on a city rooftop or an electric scooter, these different perspectives are underwritten by the same goals for enabling better human experiences.
 Has the pandemic changed how you imagine the future of mobility will look like?
 LR: Absolutely. There are mindset shifts that have happened as a result of "work from home." Rather than looking at our cars as "the things that take us to work" or "the things that take us on a weekend road trip," we now look to our cars for escape, for privacy, for security with our loved ones. Often our cars can provide these experiences, where no other environment can. These are more value laden experiences, and we must anticipate these new relationships when we design.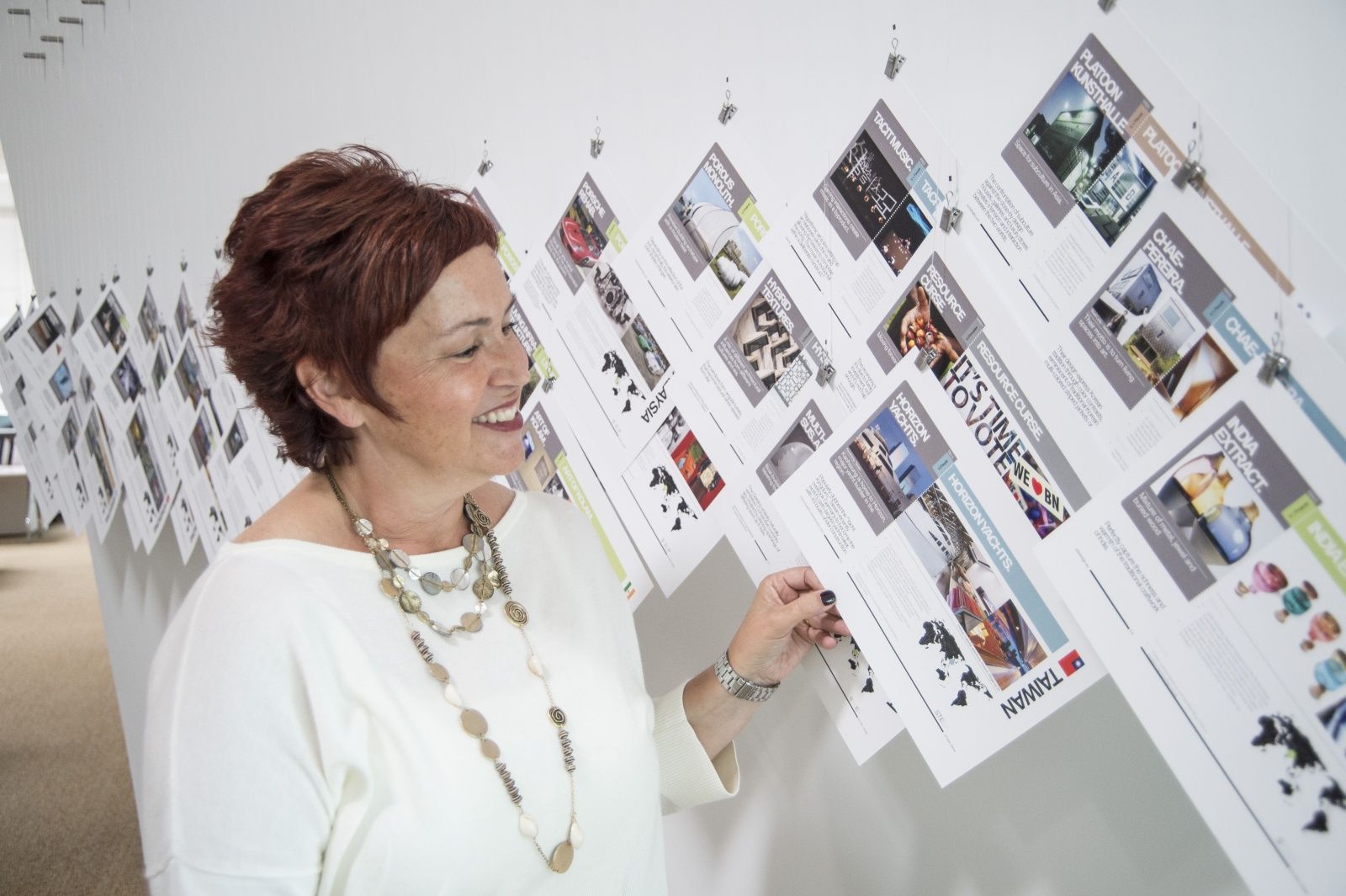 Why do you think the role of creative consultants is becoming more and more important?
LR: At Designworks we have a practice called Creative Consulting, which focuses on the processes of creative transformation. We consult organizations looking to enable breakthrough change through design. Creative transformation is built upon a foundation of shared understandings within our partners' organizations. This typically involves identifying brand truths – who are we, really, and what do we offer to our customers? It also involves creating alignment between the many facets of design expression (be they product, marketing, merchandising or advertising), unified by a single creative "north star."
It comes as no surprise that the speed of production and the global nature of business makes cohesion a challenge. The pandemic has thrown more complexity into the mix. Companies have had to take on nearly-instant, wholesale change in reaching and interacting with customers. Add to this a time where customers are increasingly looking to brands to take a sociopolitical stand. We are finding that organizations who navigate this change with intention, transparency and truth-seeking are the ones that fare best, both internally and in their customers eyes. And Creative Consulting can play a major role here, moderating the difficult and necessary creation of "one-voice" and aligned aspirations – true creative transformation.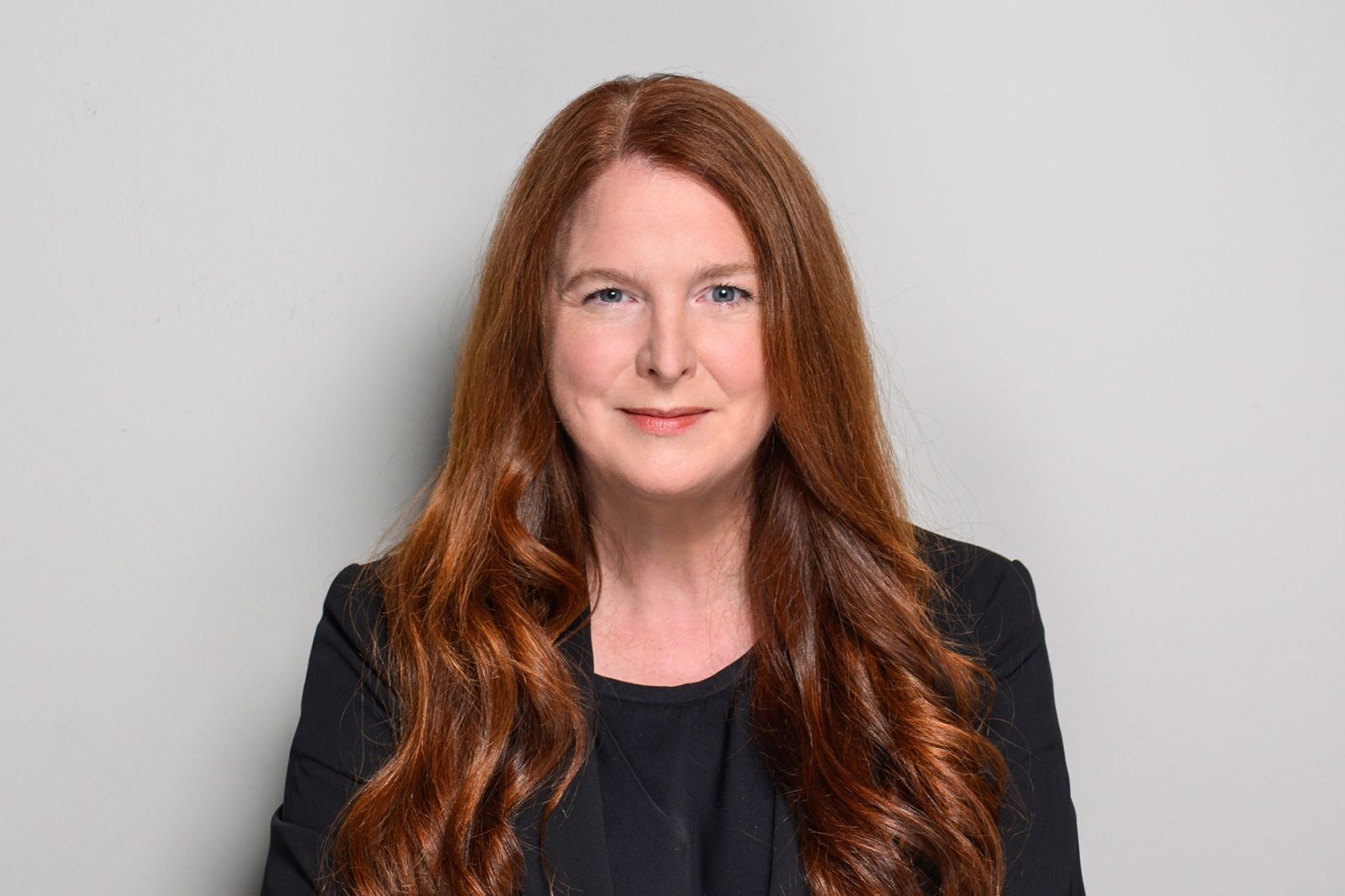 MARTINA STARKE, DIRECTOR, DESIGNWORKS, MUNICH STUDIO
The Multilateral Design Thinker
Martina heads the Munich office of Designworks. Here she works with an international, multidisciplinary team of creatives to envision and shape the future. Before becoming studio head at Designworks, she held various leadership positions within the BMW Group and was responsible for a wide range of design projects in both the interior and exterior sectors.
How do different perspectives change how we think about mobility?
MS: Over the last decades, influenced by our economy, urbanization and connectivity, the need for mobility has increased. Today, we find ourselves in a multi-mobile decade. Humans still want to travel and move. At the same time, society and its values are in constant flux: as a reflection on the state of our world climate, people feel the need to travel in a more sustainable manner.
Simultaneously, cities are changing as well: they are still growing fast, especially the mega cities in Asia and South America. So, as designers, we are asking ourselves how to make communities and cities greener, while enabling humans to stay mobile at all times. How do we balance the necessity for healthy environments that accommodate happy citizens without limiting the freedom to move about and be mobile?
We reflect on innovative ways of mobility: cars with new power solutions, urban transport, flying taxis, bikes and more. People want to get from A to B easily, seamlessly and in the best-connected fashion. Digitalization and artificial intelligence can help us find better solutions.
But new perspectives not only change how we approach the topic of mobility: they also influence how we deal with the world in general. For example, they make us understand that linear and singular thinking is a thing of the past. Designers need to look at the world holistically.
So dealing with mobility must also mean dealing with the context in which mobility takes place – that is, the city! In the past, cities were planned by architects and urban planners, while mobility experts dealt with the topic of mobility for themselves. We see the results of this silo approach today: cities are immobile constructs that cannot respond to new needs and lifestyles of people, and mobility ends at the door of buildings.
But what, if you think and plan architecture and mobility in an integrated way? What if cities were designed for agility and fluidity, if clean mobility continued seamlessly into interior spaces? What if cities and mobility evolved in constant interplay to account for changing human behavior? In this way, city life could be positively occupied in the long term.
A global Designworks team, led by my colleague Neil Brooker, is partnering with renowned architecture firm Gensler. Here, the teams are exploring how a collaborative approach to mobility and architecture could create a perfect symbiosis between the city, its inhabitants and their mobility. The first results will be published soon…