The Rival Rig: A Gateway Between the Physical World and the Virtual World of Gaming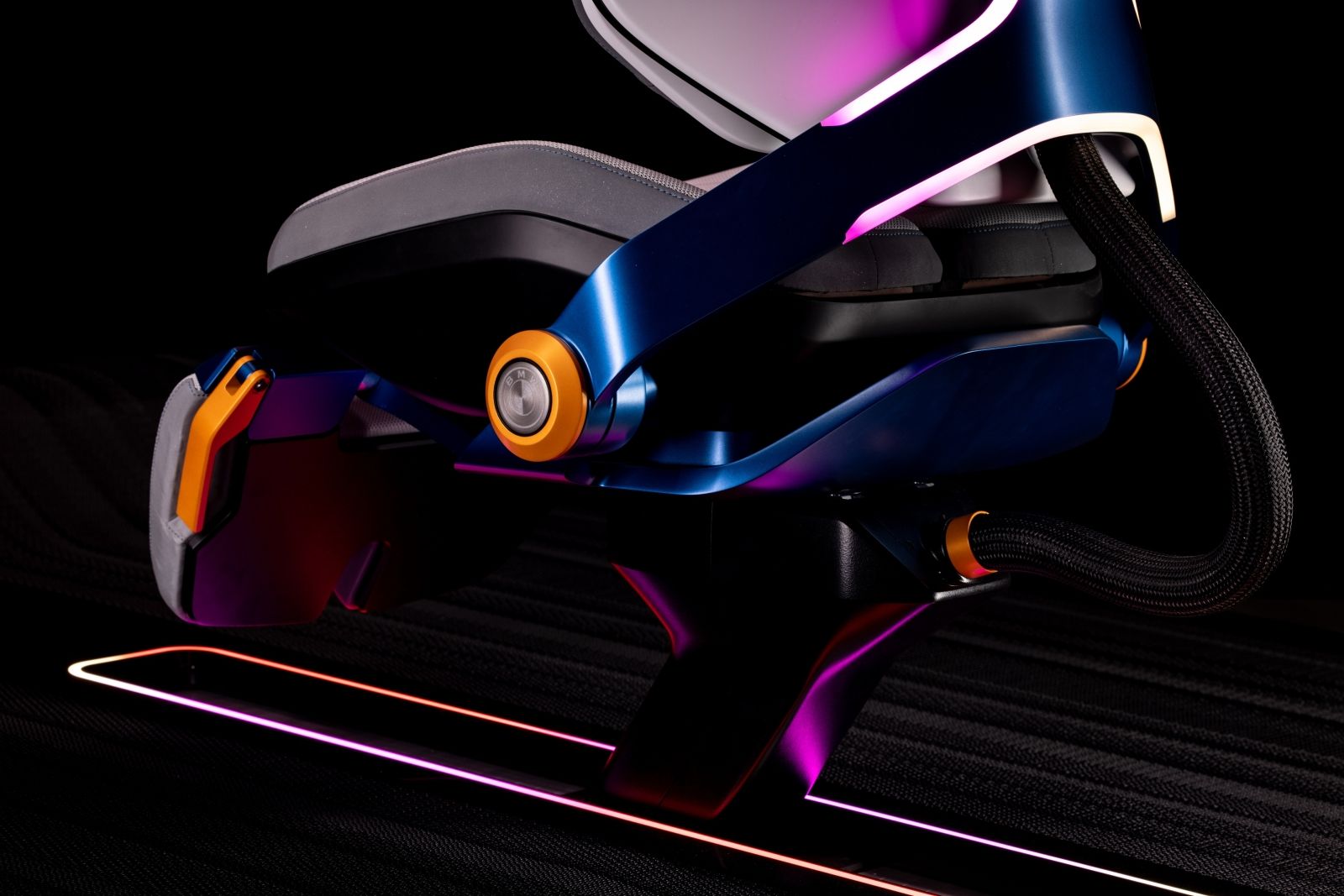 Among the many exciting future trend explorations at the first ever, Esports Boost event (hosted at BMW Welt on June 28th), was the world premiere of "The Rival Rig," a multifunctional gaming hardware concept that was created by BMW engineers and supported by Designworks.
For us, The Rival Rig's most inspiring outcome is the fusion of the physical and the virtual world. In the design process, our goal was to create a visually stunning object that elevates both functionality and comfort as well as an experience that allows the gamer to immerse in the game, become one with their virtual context and be completely uninhibited by physical limitations. To realize this, we designed a rig capable of reading the user through constant analysis of movement. This means the gamer no longer has to adjust anything themselves. Now, if the temperature rises, the rig provides cool air. If there is too much pressure on the arms, the chair will lower the armrests to eliminate pressure points. The aim is a sense of weightlessness that enables full immersion for the gamer.
The design of The Rival Rig ultimately provided a rare opportunity to play to extremes in terms of technology and human capabilities. For example, we searched for inspiration in arenas where humans have to make decisions in split seconds, such as in spaceships and Formula One cars — two situations that require an understanding of complex systems and fast reaction times at very high speeds. We applied our learnings from these fields in a new context, all down to a microscopic level. This project really was about millimeters rather than centimeters.
While The Rival Rig is geared toward the player, it was also designed with the audience in mind. Esports is a
dynamically growing field with an immense public audience, both online and via live staged events. We wanted to make sure the rig increased the bond between gaming athletes and spectators worldwide. To do this, we explored special lighting features that allow fans and followers to become part of the action taking place inside the game. For example, the rig is designed to mirror what's happening virtually, through LED lighting effects capable of utilizing the entire light spectrum to emulate calming moods to brightly lit activity scenes.
From our point of view, The Rival Rig is just the beginning of immersion through the power of design.
Watch the video below for details about The Rival Rig and interviews with RIVALWORKS and BMW Designworks on the thought process behind the design and technology of this pioneering Esports hardware.
Esports Boost World Premiere: The Rival Rig