The Road Back from Remote: How Industry Leaders are Paving the Way to Richer Brand Experiences
COVID19 has created change on both a micro and macro level – from how we communicate with each other on a daily basis to world-wide economic disruption. Since the beginning of 2020, we have witnessed a critical shift in how brands interact with their consumers, including adapting to a change in the hierarchy of needs, to finding new, more approachable and vulnerable ways to connect – and of course, what was once physical has, in many cases, become almost entirely digital.
Man Made Music, global sonic studio and Designworks, BMW Group's global design agency, teamed up to lead a conversation with experts in mobility and retail (BMW, Polaris, Vans and Man Made Music) in a digital roundtable to discuss what we've learned in our transformed landscape, and most importantly, what behaviors and changes we will keep as we move into the future.
Here, we highlight several of the key insights that have emerged, as well as ways in which leading brands are ensuring they remain connected to their customers in this new paradigm.
The Road Back From Remote
Paving the path to Richer Brand Experiences
Recognizing A Shift In Needs
Man Made Music reckoned with the unprecedented shift in consumer emotional reactions to sonic logos. Lauren McGuire, President of Man Made Music cited findings from their study with partner, Sentient Decision Science that found that brands centered on fun and edginess became irrelevant overnight, and brands centered on caring – healthcare sonic logos, for example – rose to the top as comfort became fundamentally more important than having a good time.
Driven by the same realization, BMW had to formulate an entirely new approach to outreach. Uwe Dreher, VP of Marketing for BMW of North America shared that BMW had to move from a narrative centered on luxury, beauty and the fun within the driving experience to one that simply gave consumers an easy way to reach them – approachability became the key to a successful interaction. Now the once basic need of having your car's oil changed at a dealership was no longer a simple matter, these utilitarian needs became top priority, and had to be reflected across BMW's digital communication channels.
In parallel to a change in need, has been a change in behavior. An illustration of this exists, for Polaris, in a whole new kind of buyer demographic. With families staying closer to home and looking for new and different ways to spend time together, Greg Brew, the VP of Industrial Design at Polaris said that Polaris is seeing more people interested in powersports and an unprecedented increase in first-time buyers. Before, the biggest challenge was getting people to try the product, but now, Polaris must find a way to keep them engaged. Brands are now faced with the challenge of diving into researching their new consumers, and finding ways to respond to their wants and needs while also staying relevant with their current customers – things that will impact the design process in the long-term.
Creative Engagement
Despite the unprecedented challenges presented by COVID19, it has also provided a once-in-a-business lifetime opportunity in which brands must quickly identify new, more authentic ways to connect with consumers. This new reality is forcing companies to reframe their perspectives on meaningful consumer relationships, and to think about how they can use their voices to support and inspire, even when people aren't in the mood to transact.
Doug Palladini, Global Brand President of Vans, stated that leaning into your brand's purpose is a "no-regret action right now." For Vans, this meant finding ways to generate a context for joy and creativity to reinforce the idea that if you are inspired by the concept of creative self-expression, then Vans is here to support you and enable those things in your life. In realizing this, Vans found that sometimes it is best to avoid overthinking or overcomplicating it. For example, they found that "the shoebox challenge," which asked Vans' social media followers to find a cardboard box, and with it, make something interesting, was wildly successful. People suddenly found themselves at home with more time on their hands, but with nowhere to go and some of these people spent a full week making massive dioramas, clocks that actually worked, and cardboard airplanes that could really fly.
From an auditory perspective, Lauren McGuire, President of Man Made Music underlined the importance of finding a moment of delight in digital experiences, and how brands can create a sense of belonging – much like the activity cultivated by Vans, she challenged, how can our actions say, "you belong here"?
Platform Experimentation
The marriage of physical and digital experiences is something we will continue to see long after the present time. A prime example of this is live shopping in Asia—a trend we expect will also expand westward in the near future. Vans has been using WeChat to webcast and livestream their retail locations. Basically, this means the store associates become the stars in what is basically the next step in television shopping. This behavior indicates that we will have a more tangible digital environment in which to exist and act because it can be rooted in a physical environment, with real humans to interact with.
Humanizing the Digital Experience
A striking similarity in findings across Man Made Music, BMW, Vans and Polaris' experiences during the COVID19 disruption was the need to embrace imperfection, quickly adapt, try new things, and act fast.
For example, Vans is a brand that has spent the last 54 years using live events, grassroots movements and hand-to-hand consumer connectivity as a cornerstone for the brand, which gave them a distinct competitive edge. In this new reality, that limb was basically cut off completely, which presented the need to become bionic almost overnight. The rapid pace caused a massive shift in logistics. Similarly, Uwe Dreher, VP of Marketing for BMW of North America said that strategies across communications and product that would normally take a year to create and perfect now needed to be crafted immediately to meet the new demand. Content that was created prior to the pandemic in a voice that was no longer relevant had to be completely scrapped. This meant that the fine tuning of the past had to give way for a more scrappy approach to process. This meant often having to get the important information out there and then improving upon it post-publish—something that was once totally unacceptable, yet actually led to a more human side of the brand experience. Now, the focus was more about finding out what the consumer really wanted to see or have access to, rather than making sure every "t" was perfectly crossed.
What we have learned from our reactions to COVID19 and the shift to a digital environment is immense, and we continue to build upon what we've learned, and continue to learn every day. Right now, brands are adapting to new consumer needs and behavior by leaning into their purposes and being willing and open to showing the human side of their brand personas. Ready to listen, engage, and support.  This has emboldened many brands to closely consider their consumers' emotional states, and the heightened importance of being tuned into new sensitivities. Once brands discovered the needs had changed, they began learning what kind of interactions worked through trial and error, and ultimately how to embrace brand vulnerability, and really listen to their consumers in a way they had not been able to before the pandemic.
THE PANELISTS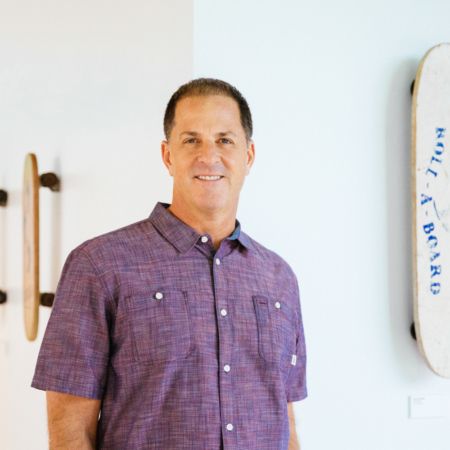 Doug Palladini, Global Brand President at Vans
Doug brings over 25 years of leadership experience working in the action sports industry across marketing, sales, and product. Doug has been with Vans since 2004, and has played an integral role in Vans' transformation into a global icon of creative expression in youth culture.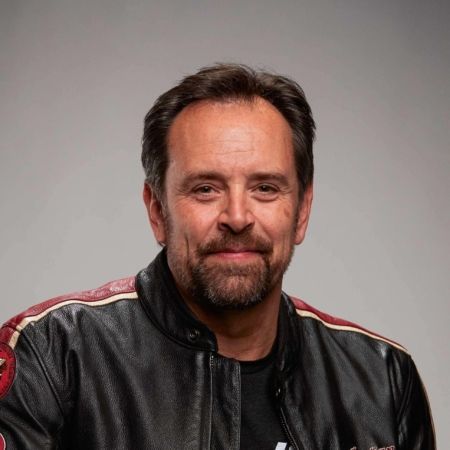 Greg Brew, VP of Industrial Design at Polaris
Greg has been leading the industrial design department for 16 years, starting out with only 4 employees and growing into 4 studios with over 40 people in 2 countries – Prior to this, he has held positions with Lancia SpA, BMW AG, Rolls-Royce as well as a 13 year teaching career as the Associate Chairman of Transportation Design at ArtCenter in Pasadena.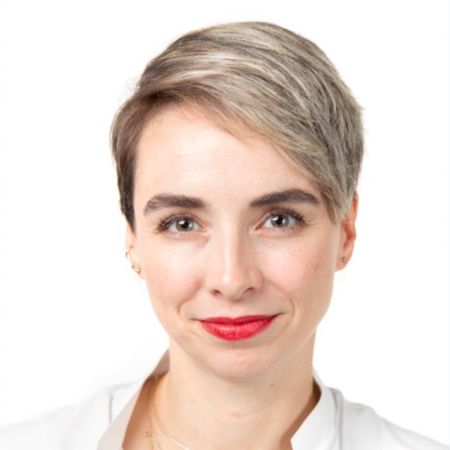 Lauren McGuire, President of Man Made Music
Lauren is an accomplished brand strategist and leader. Since joining Man Made Music in 2011, she has been driving growth and overseeing client relationships with Disney, AT&T, HBO, IMAX, Citi, Hulu and more. Prior to this, Lauren was managing and launching global campaigns with Pfizer businesses.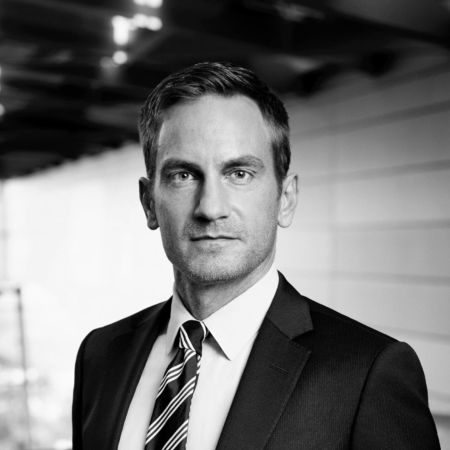 Uwe Dreher, VP of Marketing for BMW of North America
Uwe joined BMW Group in 2002 to support the relaunch of the MINI Brand and in the following years was responsible for BMW Motorsport marketing, brand management of the BMW i sub brand, as well as overseeing the global marketing and communication department. Uwe assumed his current role in 2019.
THE MODERATOR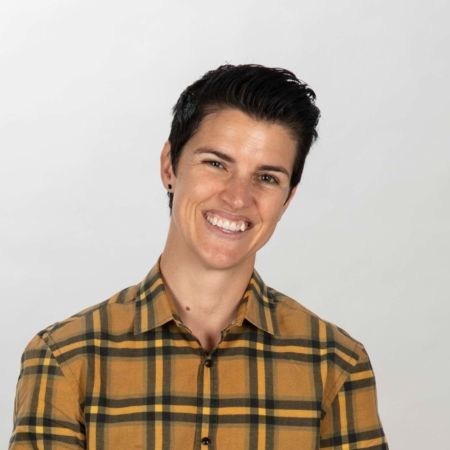 Tyler Starrine, Strategy Director at Designworks
Tyler has been with Designworks since 2018, leveraging her decade of consulting expertise to help our clients realize their brand ambitions for the future.