Designworks Collaborates with Sea Ray to Develop a New and Sophisticated Design Language for Future Sea Ray Boats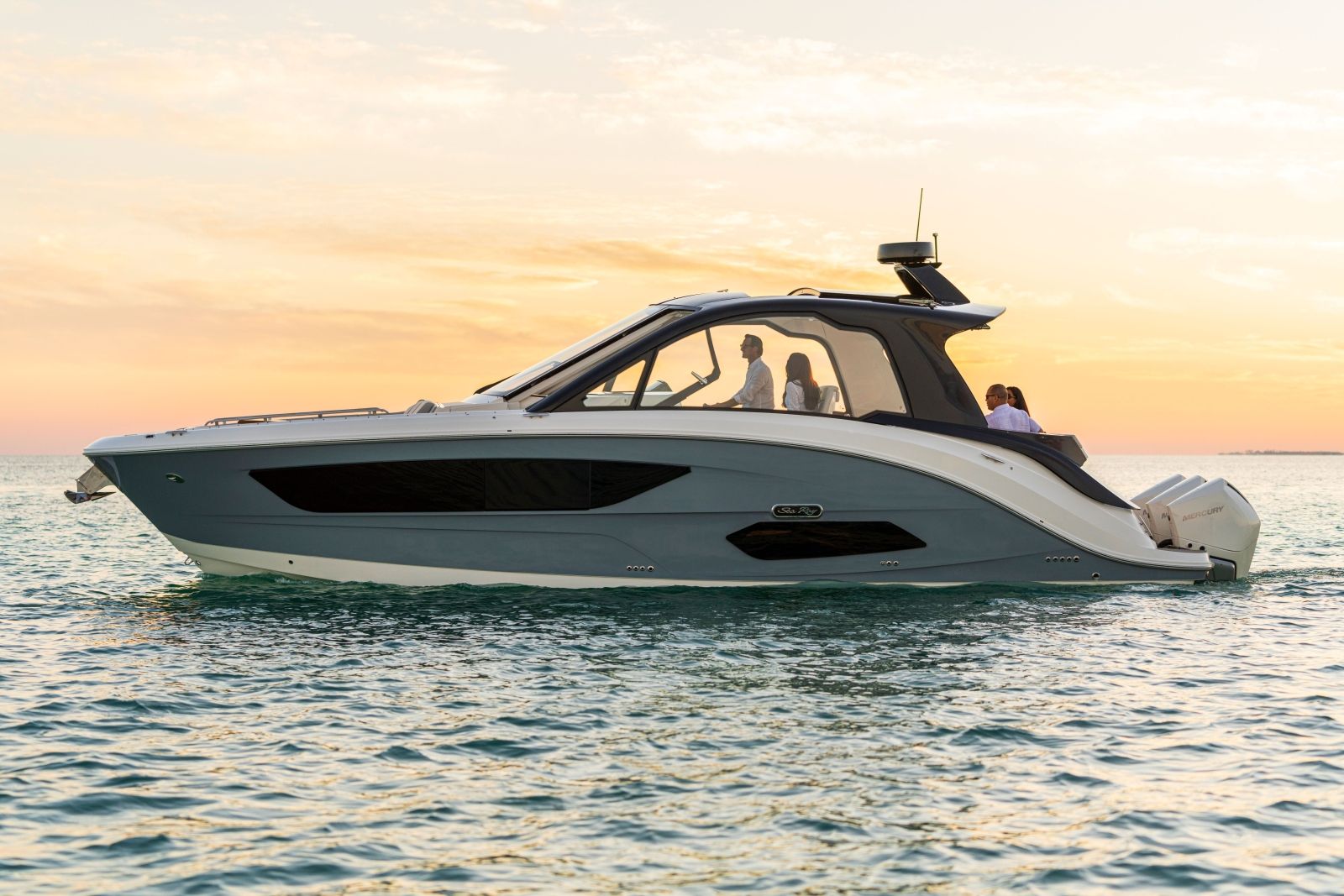 "Sea Ray has a rich history as a leading boat manufacturer for more than 60 years," said Johannes Lampela, Director of Industrial Design at Designworks. "The Sea Ray look is very recognizable, and our goal working together was to further strengthen that design DNA by bringing forward the most iconic features through a modern design execution. What emerged is a modern yet classic aesthetic that is being used to inspire the next generation of Sea Ray boats."
Four key design characteristics were established to inform Sea Ray models moving forward: sleek, confident, athletic and distinctive.
Through the design process, and similar to how the team approaches automotive projects, Designworks subsequently applied the characteristics across three key aspects: the expressive layer, the accent layer and the interaction layer of the designs.
Released in conjunction with 45th anniversary of the Sundancer Series, the Sundancer 370 Outboard is the embodiment of elegance, athleticism and sophistication and will be the first manifestation of Sea Ray's new design language. The Sundancer 370 was unveiled during a virtual reveal on Facebook, Thursday, Feb. 18 at 12 p.m. EST.
For our whole press release, visit the BMW Press Club here: https://www.press.bmwgroup.com/usa/article/detail/T0326329EN_US?language=en_US
Visit Sea Ray's release here: https://www.searay.com/us/en/news-press/2021-press-releases/Sea-Ray-Introduces-Sundancer-370-Outboard.html