Invigorating Urban Spaces to Reconnect and Relax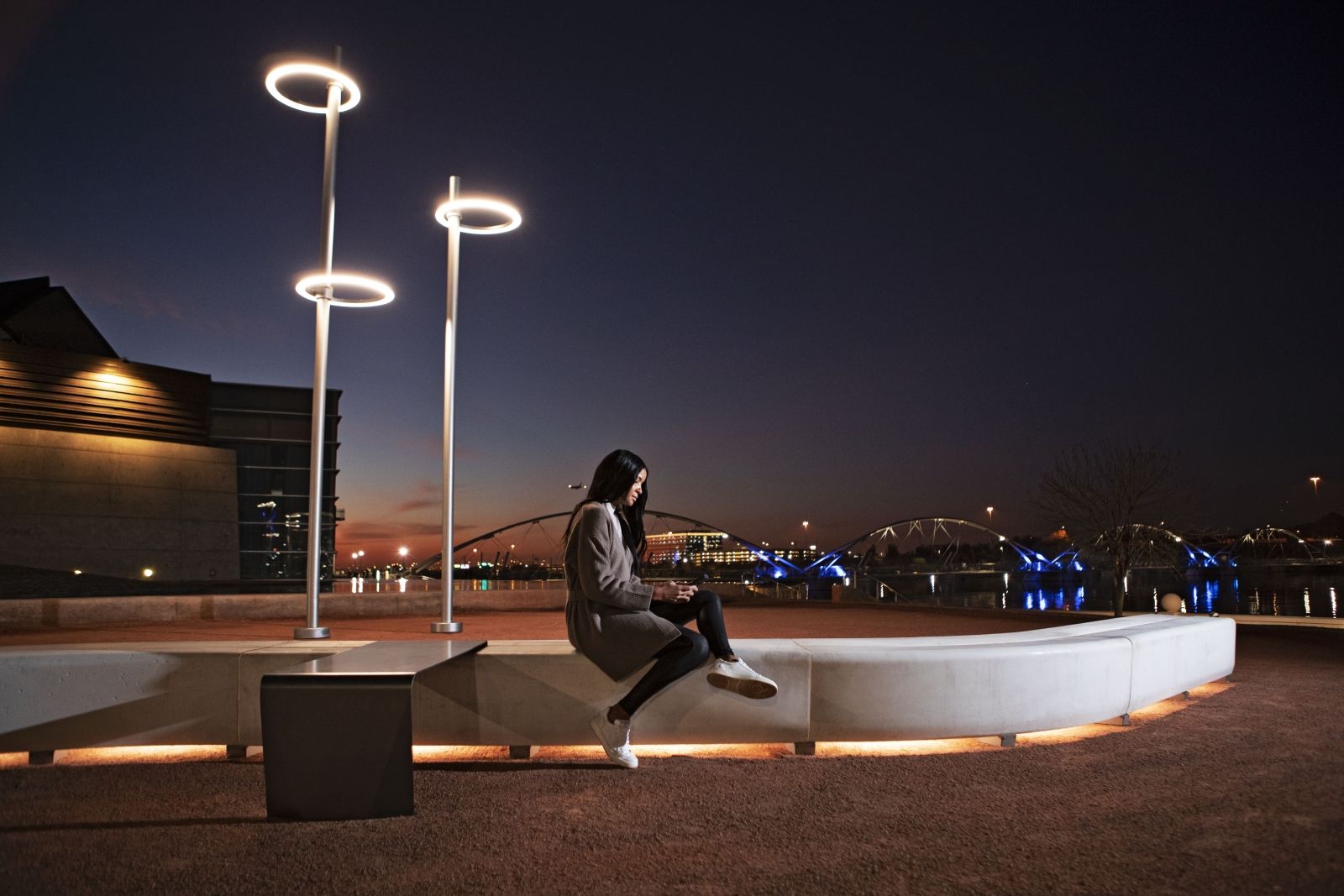 We are always on the move. It is what defines us and shapes modern cities. And while the car-centered focus of urban development is undergoing a fundamental shift due to environmental, health and safety concerns, pedestrians too are encouraged to reclaim their space in modern urban dynamics. This is where rethinking streetscape furniture and other amenities comes into play.
While urban life can be exciting, the familiar patterns of city spaces are often constricting. For example, our lines of vision are often narrow and pointed straight ahead of us, set only on our destinations. As a matter of fact, the WHO has identified urban stress as one of the major health challenges surpassing even environmental concerns. The mental impact of the global population surge in cities has even led to the budding field of "neurourbanism," an interdisciplinary effort by neurologists, architects, sociologists and urban planners to study the effects of crowding on the human psyche. As urban experts like to point out: a city is always a case of enforced, and often vexing, coexistence with others.
So, what can be done to mitigate stress in the city? As the American sociologist Richard Sennett, who has spent decades studying this development, points out, cities need to find a healthy balance between what he calls the "lived" and the "built." Even ancient metropolises grew around open spaces, with established busy neighborhoods where people met and went about their business. Alleviating loneliness with public green spaces for all kinds of outdoor activities is important for mental health, but just as important is creating inviting areas that allow for social contacts or for moments of peace in a buzzing hub.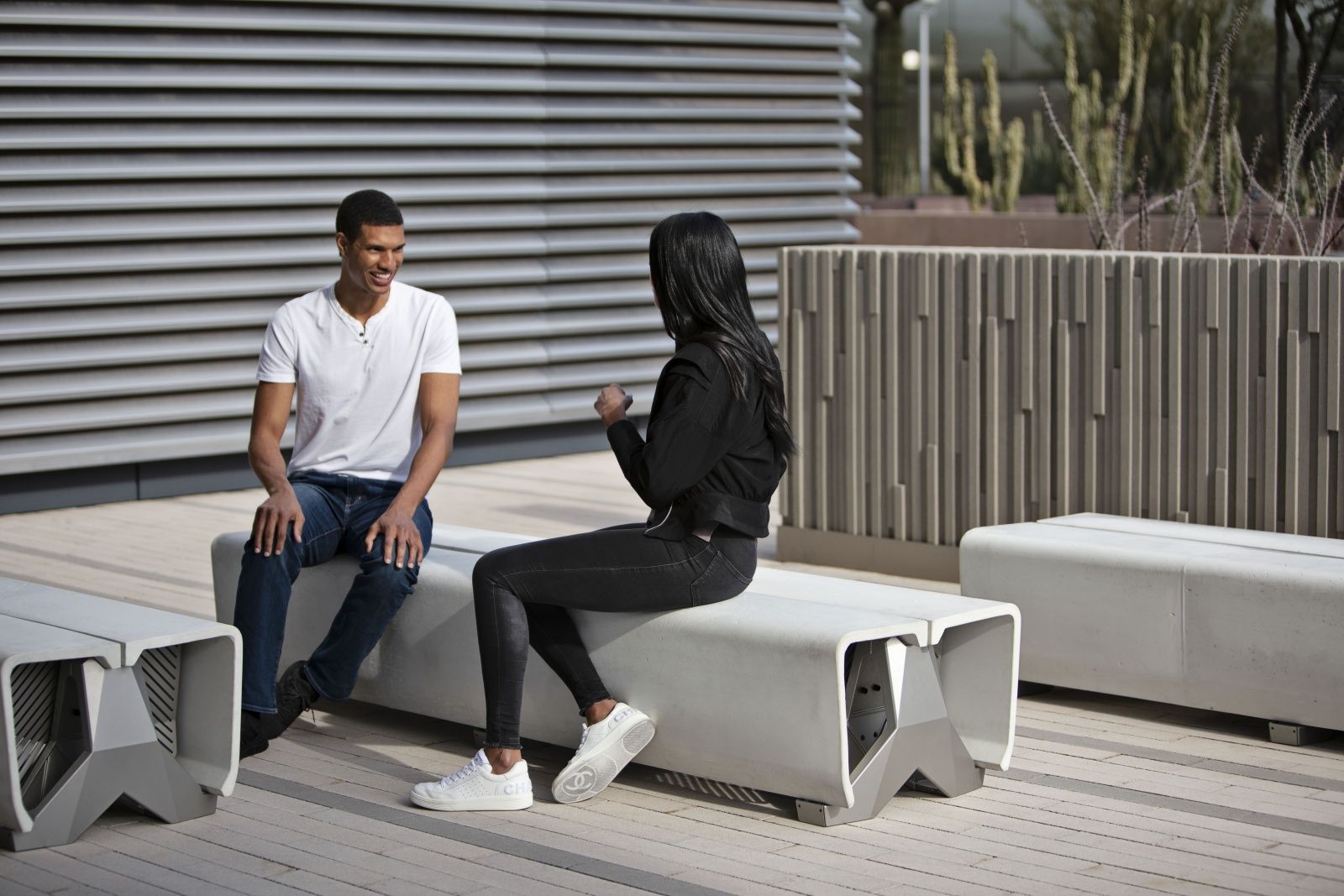 We are convinced that a well-planned city encompasses forward-looking mobility solutions. That is one aspect of the challenge. The other is creating public spaces for passersby and commuters on foot furnished with design elements like benches and other seating ensembles, with lighting fixtures that promise both safety at night and offer a wondrous visual experience at the same time.
A question we asked in partnership with Landscape Forms, the industry leader in high-design site furniture and lighting, was what if we could open up the conventional use of city space in order to expand outward in more directions than just straight ahead? What can we do to change restrictive patterns and create the opportunity for richer experiences that could improve the daily pedestrian experience?
It was this thinking that led to the design of the new Landscape Forms' Typology Collection: An innovative seating and lighting system comprised of products that offer a sensuous experience that is both functional and sustainable.
The Typology Collection is Landscape Forms' largest lighting and modular bench collection introduced to date. It lives comfortably in both new and existing architectural environments to guide the movement of pedestrian traffic.
As a critical part of the process, the team drew insights from the future of urban landscapes, mobility demands of the new public space, and global workplace and transportation cultures. Ultimately designing innovative, sustainable products that are founded on a systemic approach that provides landscape architects and city planners with the option to add a dynamic new dimension to any site. The goal is to envelope the visitor both from above and below—in an immersive experience.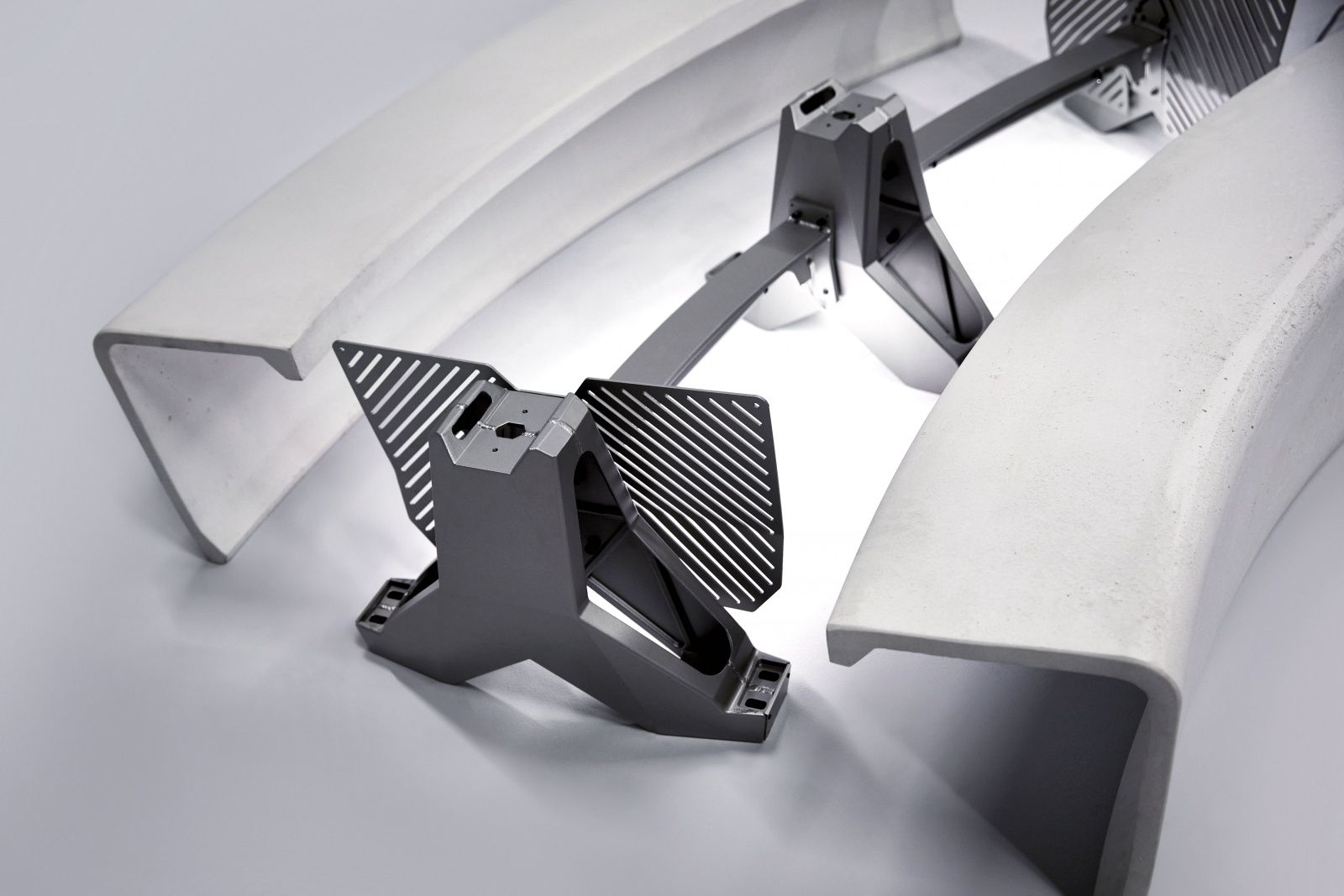 With sustainability and adaptability in mind, the Typology Collection is constructed out of steel and concrete—both of which are versatile and offer low maintenance costs and recycling benefits. Backs and armrests are set into the structure and do not require bolts which makes them easy to install and exchange.
While the Typology Collections' use of light is beautiful, it is also functional. The lighting components are designed to delineate a path and guide pedestrians in an inviting space.
The halo light is a hovering LED ring. A potential landmark in its own right, not only draws the eye up vertically, but it also illuminates the urban space below.
A challenge presented by the seating was how to communicate to a passerby an invitation to sit down and relax. The outcome was a simple, timeless design that uses clean lines and illumination from below to create an unobtrusive shape friendly to both modern and historic architecture.
Typology is about sculptural, conspicuous forms that are functional, but more importantly stand out as works of art. Each component alone could be the centerpiece of a site, but when working in concert, the statement is inspiring.