Designworks designed cabin interior and seating for new Taiwanese airline STARLUX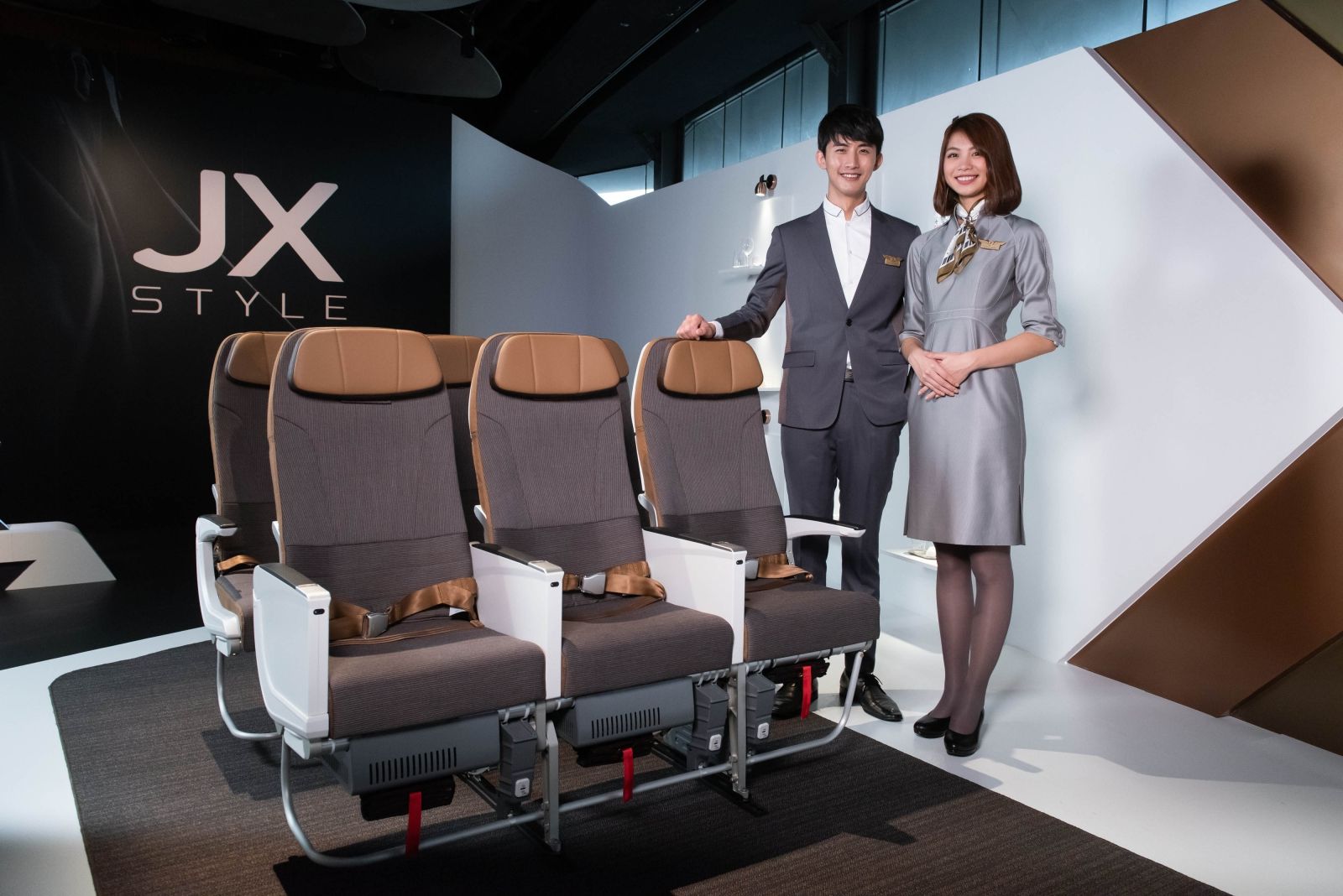 Designworks collaborates with startup STARLUX as the airline unveils the A321neo highclass cabin design for its launch.
The Taiwanese startup airline STARLUX Airlines unveiled the cabin design for the upcoming A321neo, created by Designworks, a BMW Group Company. Debuted at a preview event in Taipei, STARLUX introduced styling and features for the new A321 fleet that begins flying in early 2020.
Designworks has worked across all interior touchpoints as well as the seating in STARLUX's A321neos economy and business class. With the design focusing entirely on the passenger experience, Designworks created a homelike atmosphere for the sophisticated traveller.
The new interiors feature warm colours, rich appealing texture and innovative materials to provide superior comfort and convenience. As a result of a smart balance between cutting edge engineering and human centered design, the STARLUX's A321neo will bear the signature of Designworks's tactile design. All features like seating, fabrics and surfaces are custom-made designs. Unlike many other agencies in the field, Designworks' benefits from its global network of innovative manufacturers that are closely linked to the automotive industry.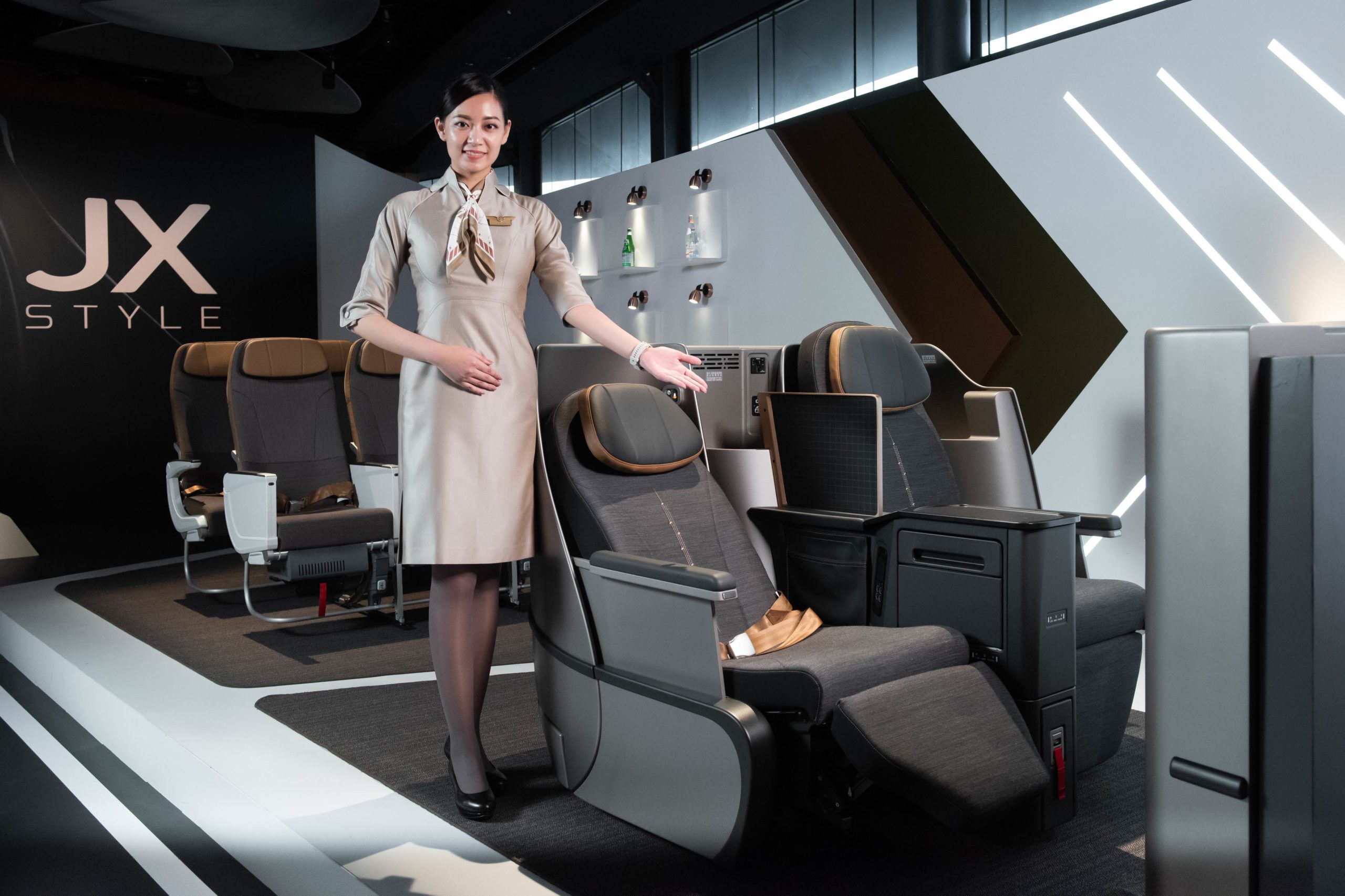 The project was directed by Designworks' Shanghai studio in close collaboration with its two other studios in Los Angeles and Munich. STARLUX appointed the BMW Group Company because of its broad and unique systematic approach to design and innovation.
"It is an extremely rare opportunity to be able to collaborate with a new airline to bring a modern luxury approach into aviation" says Nils Uellendahl, Design Director at Designworks' Shanghai studio. "We design with a human-centric, systems approach; our overarching goal was to create memorable comfort experiences and a feeling of 'being at home'—we believe then, passengers will feel at ease and truly relaxed."
Aiming to provide privacy and comfort, economy class seating features bright and natural colors, and ultra-thin seatbacks engineered to increase legroom. Every seat is equipped with a high-quality leather headrest, which is rarely seen on narrow-body aircraft. Passengers will be able to enjoy restful sleep without bringing their own neck pillows. A personal entertainment system with a generous screen, USB and earphone plus free Wi-Fi make will make a STARLUX journey as convenient and pleasant as possible.
For a maximum of personal space on the business class, Designworks created an even more settled and tranquil environment, achieved by employing dark and elegant colors to evoke the majesty of the galaxy. While the cushions and privacy dividers are classic dark grey and rose gold, cashmere silver adds a futuristic, hi-tech touch to the back shells. The seat is the first narrow-body airliner seat in Taiwan that can transform into an 82-inch fully flat bed—with a seat control panel beside the headrest so that the passenger can easily return the seat to an upright position.
"With our unique portfolio and deep understanding of the Asian market, Designworks is an excellent partner for STARLUX, a startup company that also has connectivity, technology and dynamism as its core values. Future mobility for us means better human experiences. With Designworks' holistic design approach, we were able to come up with a concept that once again challenges the perception of aviation", says Holger Hampf, President of Designworks.
Designworks has been at the forefront of future-oriented design for more than four decades.  In recent years, notable mobility focused projects and experiences outside of automotive have included the design of the Virgin One Hyperloop prototype, Mercury Marine projects, as well as the recently announced Skai urban air mobility system.