From the Ground, UP: Crafting The New Premium Passenger Experience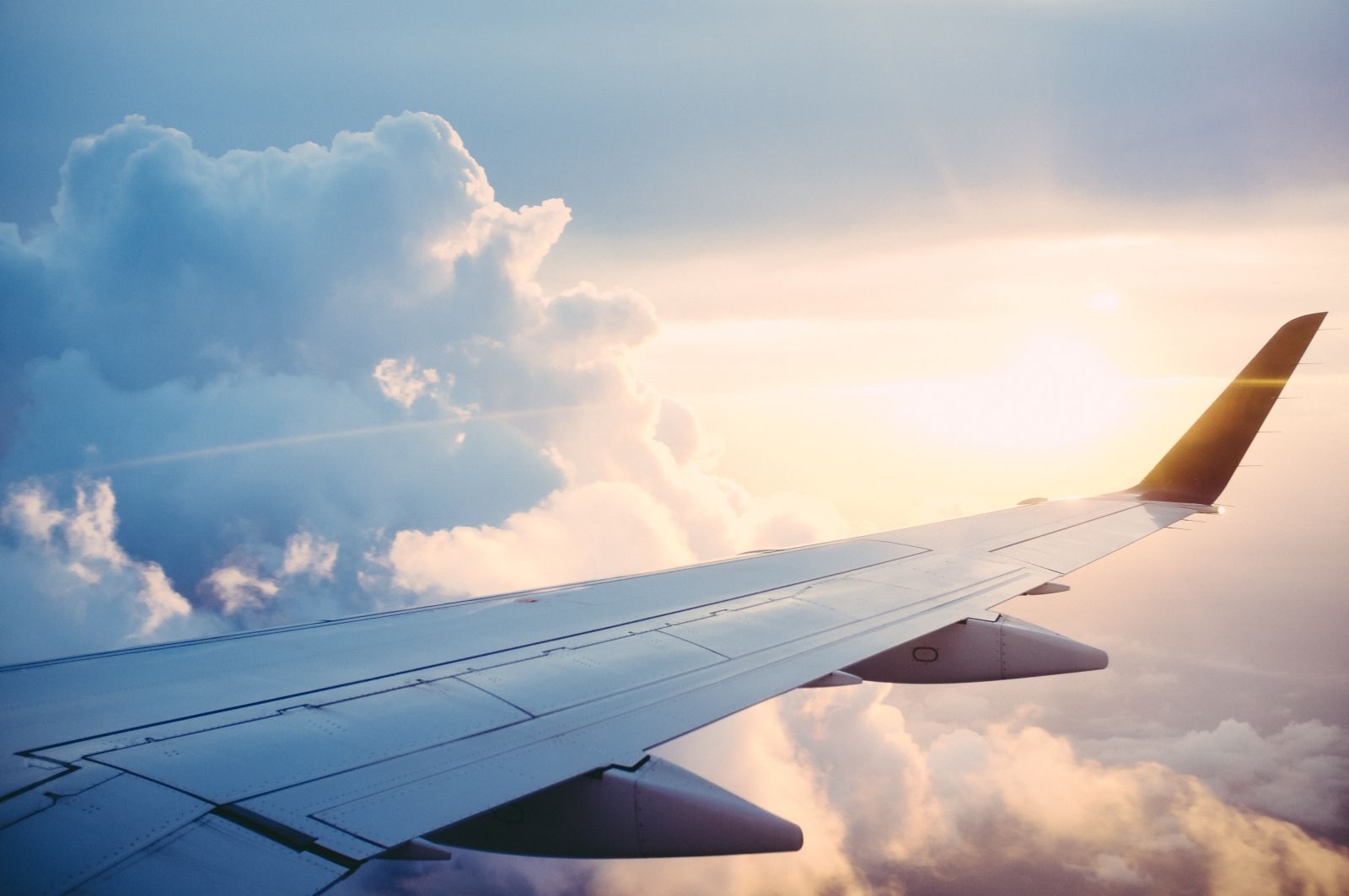 Designworks has been coming up with new ways to move people for over 50 years.
Whether it be on land, water or in the air, the global agency has been called upon by its parent company, BMW, and by pioneers across the transportation ecosystem to push the boundaries of premium mobility.
With an unyielding mission to stay ahead of today's ever-changing passenger landscape, Designworks is driven to find novel ways to design comfortable, luxurious and unforgettable travel experiences for all passengers.
Below are four key insight areas from Designworks' cross-industry expertise, compiled to inspire today's airline brands to think about the future of premium passenger experience.  
1. EVOLVING EXPECTATIONS
We're all too familiar with the constraints of cabin space, and while that's unlikely to change anytime soon, what we do with it, certainly can.
Recently, Designworks joined forces with Grammer, an automotive seating and interior components titan, to reimagine vehicle interiors in a world where autonomous driving is ubiquitous, and the need for a driver, obsolete. The design solution boasts three versatile experience modes: Productivity, Relaxation and Social — morphing a compact space into an office, a nap nook and a lounge, all tailored to individual needs.
The MINI Vision Urbanaut concept car take this to the next level by focusing on the essence of the journey rather than merely getting from point A to B. It features a modular space that can adapt to the active, social and adventurous preferences of its passengers.
What does this mean for airlines? Today, the status quo enables a degree of customization in airline cabins for passengers who can afford to fly business and first class, while everyone else is left feeling stuck and unsatisfied in economy. However, as ground transportation continues to evolve, and passengers become accustomed to a new modular travel experience, they will soon expect more customizable seating and multi-modal interior options in air travel, regardless of their ticket class.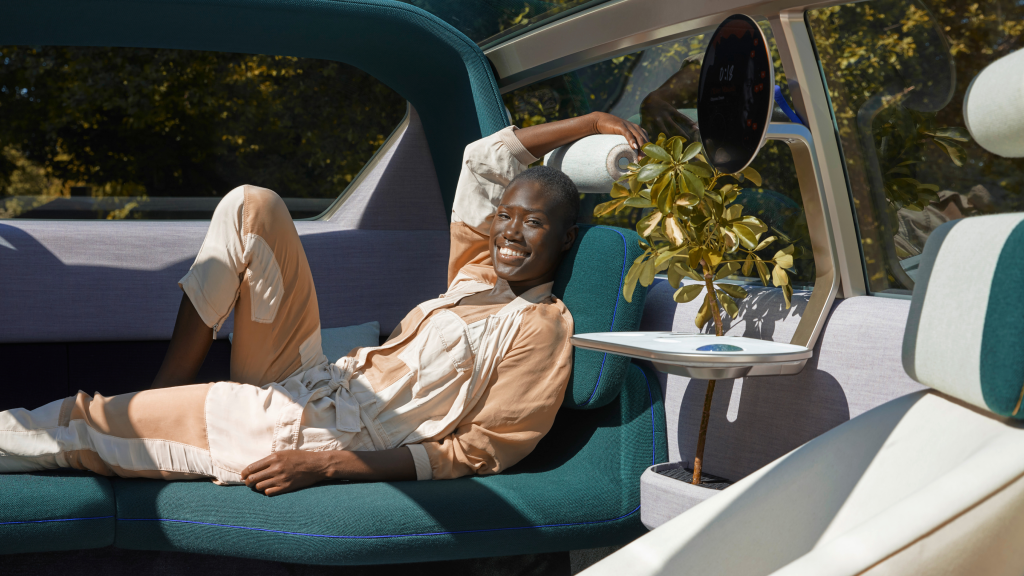 2. BRAND SHOULD BE FELT, NOT JUST SEEN
Aircraft interiors should have the same unique flair as our daily driving vehicles. As the branding expert behind BMW Group's lineup, Designworks proves that distinct experiences can coexist within a single brand family – sometimes even on the same chassis! Just consider the vastly different brand experiences that exist between BMW, MINI and Rolls-Royce. Not only are they unique in look, but the driving experience is worlds apart.
As proof that it's possible to create equally unique brand experiences for airlines, take a look at what Designworks created in partnership with Taiwan-based airline start-up, STARLUX. Rather than relying on a strict corporate CI and pervasive use of logo, the Designworks team defined a brand experience through the use of layered textures and luxurious detailing with regional Taiwanese elements of hospitality and nature to evoke a sense of being appreciated, in all passengers.
Even without a logo, the STARLUX cabin experience is unmistakable.
MORE HUMAN, MORE CONNECTED
For Designworks, "comfort is at the center of everything." Today, human interaction merged with modern technological capabilities can forge intuitive and cozy interiors experiences across all modes of transportation.
Designworks showcased the BMW i Interaction EASE automotive sculpture at CES 2020, unveiling the potential of embedding Intelligent Personal Assistants (IPA) within interiors, allowing seamless interaction through voice, eye tracking, touch and gesture control. This ephemeral presence, or Shy Tech, is communicating information that appears only when needed in the form of illuminated surfaces and projected images. The IPA naturally guides the passenger through the experience without unnecessary distractions.
On another tech-enabled seating development, Designworks collaborated with BMW to design The Rival Rig: A seating rig for performance gamers that adapts to their movements and temperature, creating a weightless, immersive sensation. The rig effectively eliminates the need for manual control, and adjusts to your body's specific needs in any given moment – by cooling down when your temperature increases, or lowering the armrests if it detects too much pressure and stress on the arm.
To some, this might sound too futuristic, but through technology, intelligent personal assistants and seating with biomimetic capabilities are here, now. Imagine an aircraft interior that was similar in scale to what we have today, but where you felt weightless in your seat, and fully catered to by an AI-driven personal travel assistant?
A key part of creating an unforgettable travel experience is ensuring the passenger feels taken care of, refreshed and jet lag-free once they've reached their final destination.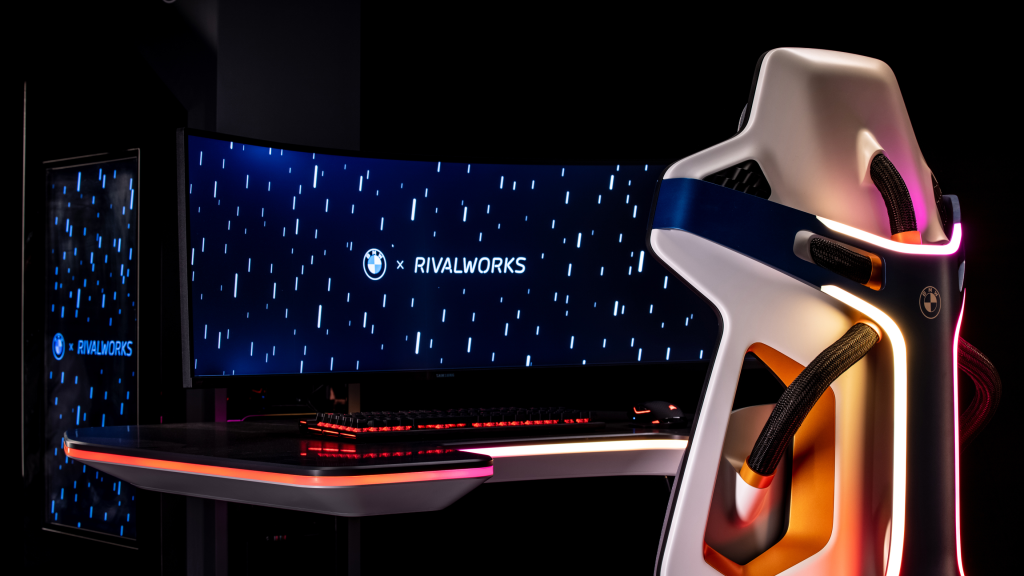 4. MATERIAL INNOVATION: CLOSED-LOOP SOLUTIONS
As we venture into the era of electromobility, the need for closed material cycles becomes ever more pressing. We're leaving behind the archaic "take, make, waste" approach and steering towards a circular future.
Designworks collaborates with companies to devise closed-loop design solutions. Its in-house material library lays the foundation for material applications, from inspiration and concept to production. As part of the BMW Group, Designworks stands apart from other design agencies, enjoying access to a vast network of suppliers at the cutting edge of innovation and technical advancements. This unique position places Designworks in close proximity to manufacturing processes, allowing it to design with foresight into the production journey.
Once, leather was the epitome of luxury seating. Now, Designworks is redefining luxury by employing textiles in unprecedented ways. Their design teams delve into research, exploration, and experimentation to become masters of integrating materials across the manufacturing process, paving the way for circular production systems that eliminate material waste.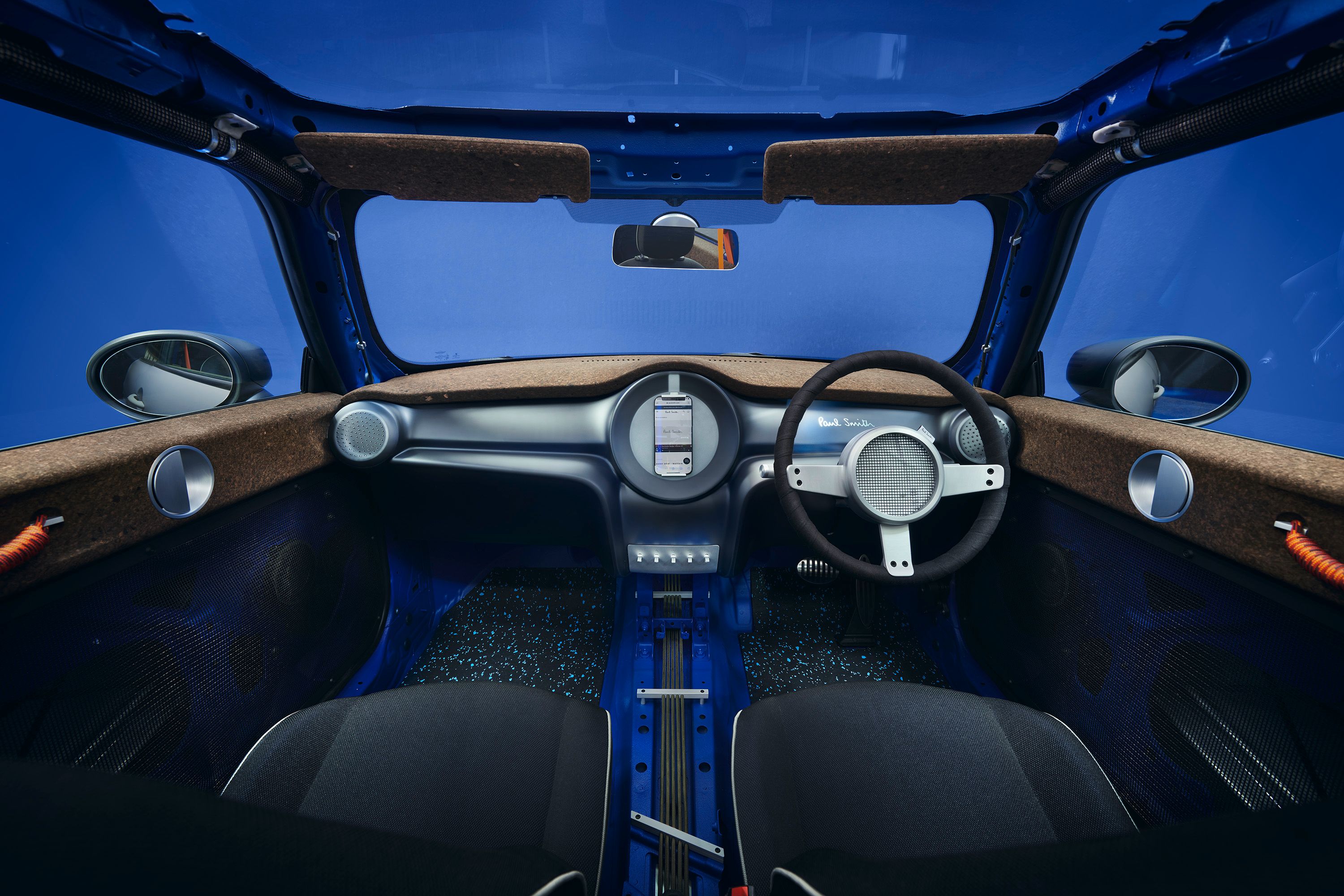 An example of a recent circular seating exploration is BMW Visionary Materials, a project where Designworks partnered with pioneering material manufacturers to envision new ways to design a seat without compromising quality, yet embodying the idea that circularity isn't restrictive. Its key takeaways with direct impact potential for airline brands are that A. clever utilization of basic construction materials in internal structures can actually reduce weight. And B. Embracing materials for what they truly are, rather than just mimicking other substances, creates more authenticity. Through BMW Visionary Materials, Designworks envisions a world where vehicles are crafted entirely from secondary materials, designed from the outset for disassembly and optimal recycling.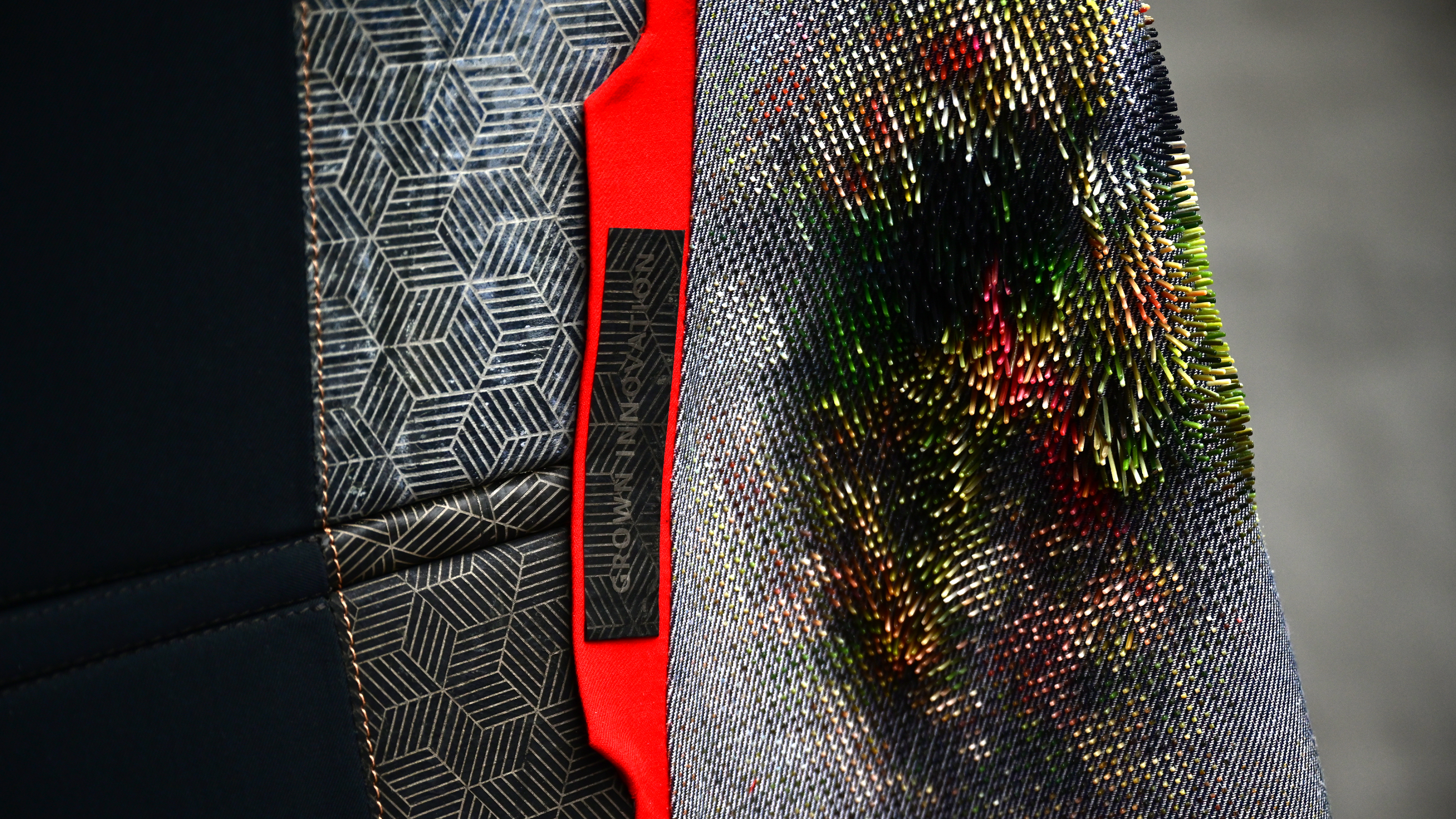 In conclusion, Designworks' strong partnership with the BMW Group positions them as the ideal design partner for discerning airline brands. Harnessing their expertise in crafting luxurious, innovative, and sustainable experiences for automotive giants like BMW, MINI, and Rolls-Royce, Designworks is prepared to take air travel to new heights.
By collaborating with Designworks, your brand will benefit from their deep understanding of creating distinct and memorable experiences, inspired by the same standards of excellence and luxury that define BMW's world-class vehicle lineup.